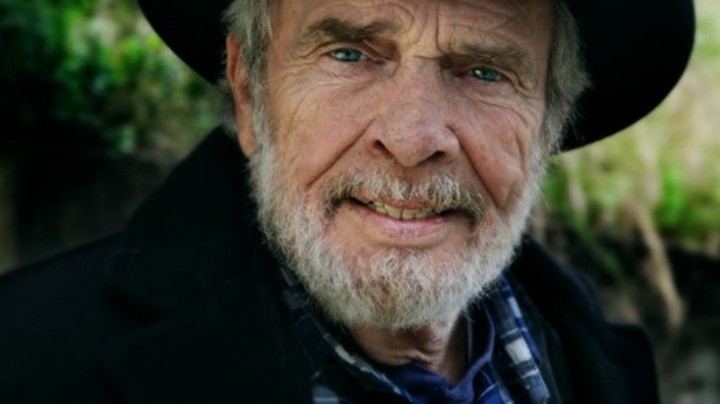 It's a sad day for the music industry with the death of country music legend, Merle Haggard.
The 79-year-old whose music career spanned six decades from the 1960s to the 2010s, died of complications from pneumonia. In a sad twist, Haggard died on his birthday.
Haggard had more than three dozen number one hits, including 'The Legend of Bonnie and Clyde', 'The Fightin' Side of Me', 'It's Not Love (But It's Not Bad)' and 'Someday When Things Are Good'.
The American country music singer, songwriter, guitarist, fiddler and instrumentalist created the genre of music known as the Bakersfield sound, with twangy electric guitars blended with traditional country steel guitars, a vocal harmony where the words are few, and a rough edge not heard elsewhere during the mid- to late-'50s.
His early life was one of petty crime and Haggard spent time in prison where he developed a ruggedness and marauder-type image that fuelled his appeal and led to millions of albums being sold.
Haggard was at his peak in the '60s and '70s, with creative brilliance scoring him hits for Capitol, Epic and MCA music labels. He also briefly turned to an independent music label in the late-'90s. His last record in 2015, Django and Jimmy, was a collaboration with Willie Nelson.
Tributes have been pouring in from both the country music world and beyond.
The NYT obituary for Merle Haggard, country music's outlaw hero https://t.co/PXsRyMRXBmpic.twitter.com/p1kohjPYFU

— The New York Times (@nytimes) April 6, 2016
Personally, Haggard struggled with alcohol and drug dependencies, as well as health and financial problems.
He has won two Grammys and a Grammy Hall of Fame spot for his song 'Mama Tried'. He was inducted into the Country Music Hall of Face in 1994, the Songwriters Hall of Fame in 1977 and received a Kennedy Centre Honor in 2010.
Haggard is survived by his wife Theresa Ann Lane, their children Jenessa and Ben; and his children from previous marriages: Marty, Noel, Dana and Kelli, as well as Scott Martin Haggard, his son from a previous relationship.
Comments