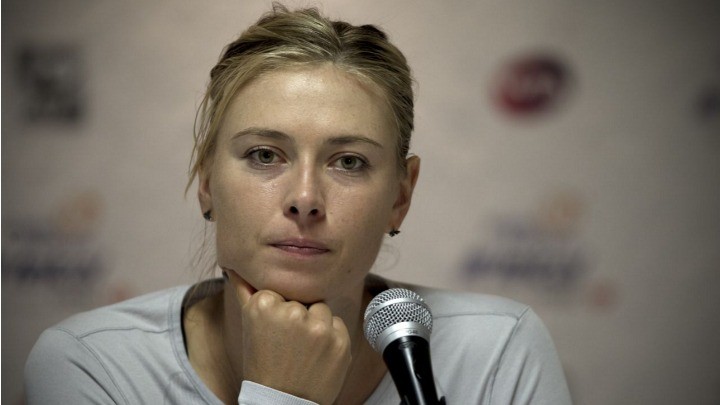 Former world number one Maria Sharapova has announced she failed a drug test when attending the Australian Open in January.
The Russian superstar made the announcement just moments ago and shared her deep remorse for her actions.
"I have been very open and honest about many things, I take great responsibility in my job … I made a huge mistake," she told a media gathering in Los Angeles.
"I let my fans down, I let the sport down that I've been playing since the age of four, that I have loved so deeply.
"I know with this I face consequences and I don't want to end my career this way, and I really hope I get another chance to play this game."
She said she did not know what the consequences for her career would be.
"I do not, this is very new to me, I just received the letter a few days ago, and I will be working with the [International Tennis Federation]."
Reporters and tennis fans gathering for the press conference thought she was going to announce her retirement from the game after suffering from a string of injuries over recent months.
"I know many of you thought I'd be announcing my retirement. If I was ever going to announce my retirement in a downtown Los Angeles hotel with a fairly ugly carpet," she said.
Sharapova said she took anti-ischemic drug Mildronate, also known as meldonium, a banned substance.
She said she has been taking Mildronate since 2006, but didn't know it had been added to the World Anti-Doping Agency's list of banned substances this year.
The announcement follows reports earlier in the year of match fixing throughout the professional tennis around the world, with some saying games at the Australian Open had been fixed.
Many players came out to dispel the accusations but there are still lingering reports of a cover up.
Sharapova's announcement has many people questioning what is going on with professional tennis players, and what ever happened to sportsmanship?
What do you think about Maria Sharapova's admission? Is drug use is professional sport tolerable?
Comments