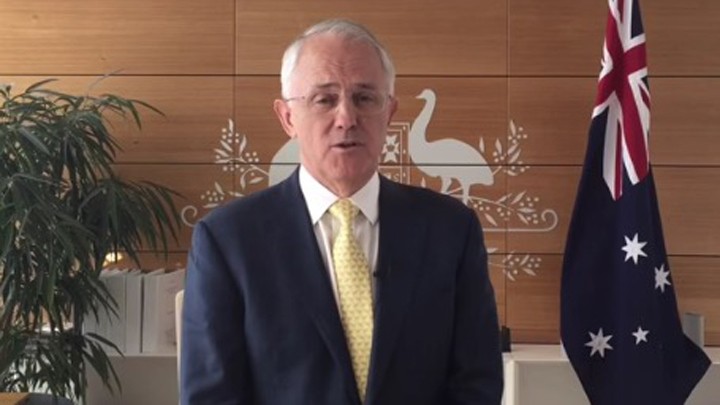 Your prime minister has a message for you: slow down.
Whether it's to enjoy your family or in the car, the PM addressed the public in his first Easter message in the top job.
Today is the day Christians mark the crucifixion of Christ, before celebrating his resurrection on Easter Sunday.
"Whatever our faith, this four-day long weekend is a time when many of us will get together with our family and friends to relax and recharge", Mr Turnbull began. 
"It's also a good time to reflect that our country is one of the most successful multicultural societies in the world.
"It's that mutual respect that binds us together". we are enriched not divides by diver faith cul races. many driving visit fam. rive carefully dont drive too long. rest every 2 hours. be patient dont speed. rather welcome few horus later than not at all.
we should respect con for all those who dont get break. part em pol do nurses they too with app taking speci care. across globe our devefence servicemen and women are far from home and we respect and thank them for their service which knows no public holidays.
so from lcucy and our faily happy easetr divve defn stay safe enjoy long weekend
Comments