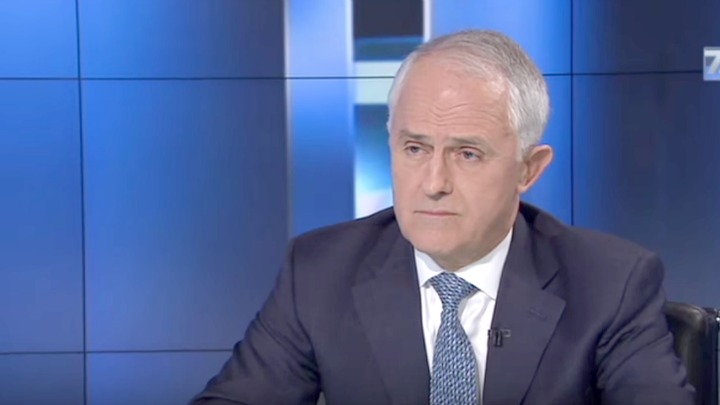 Lucy Turnbull raced back from her husband's campaign trail in Perth to receive the Verdienstrkeuz am Bande – the German Cross of the Order of Merit award. And for the first time, the Prime Minister was just… Mr Turnbull.
The First Lady who has just finished three years as the Honorary President of the German-Australian Chamber of Industry and Commerce, was given this honour for her work strengthening Australia's relationship with Germany.
"I was absolutely stunned, shocked and amazed. I'm overwhelmed," said Ms Turnbull, while thanking the German government for the unexpected award, reports Brisbane Times.
"German enterprise and German business is such a strong and dominant feature in Australia and I think we need to recognise the jobs – and dare I say the growth – it brings to Australia."
But just before ending her speech, she said: "Before I leave can I just thank my darling husband for being here.
"When he showed a particular interest in coming to this I said, but darling, there's no way you're going to be able to do this. It'd be wonderful but I don't want to put any pressure on you.
"And here he is."
"I'm here in my capacity as a very proud husband," he told the crowd of about 80 people.
"Well done to you my dear wife for the leadership you've shown, and the enthusiasm you've brought as you bring to every role. Including the joint role we've had as husband and wife for 36 years.
"I love you so much and you are such a credit to Australia."
At this point the Prime Minister had to choke back tears. "It is wonderful to be here with you, supporting you, showing my admiration for you as a very, very proud and loving husband."
Meanwhile, the PM received a "unique award" – a six-foot-long golden toilet brush!
It was left for the prime minister at the gates of The Lodge in Deakin on Wednesday, a present from the Parliament House cleaners who say they haven't had a pay rise in four years.
Watch the video…
Canberra cleaners union United Voice leaves a giant toilet brush out to the front of the Lodge for Malcolm Turnbull pic.twitter.com/qMWn9Jxzqe

— Katie Burgess (@katie_b_burgess) June 14, 2016
What do you think of Ms Turnbull's achievement?
Comments