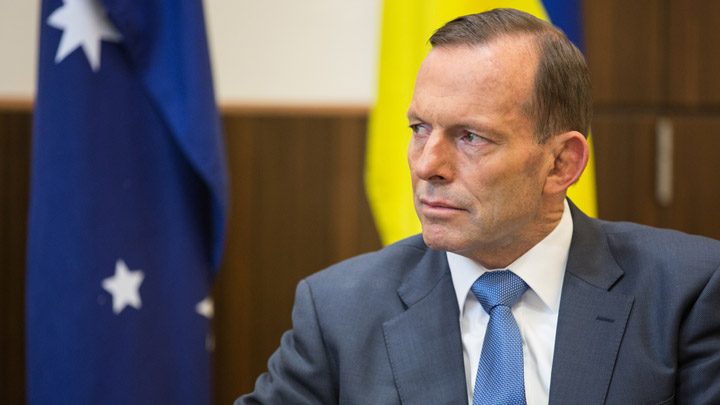 Perhaps in some twisted irony, Macquarie Dictionary's word of the year is actually a "captain's call". Yep, our national dictionary has announced the term "captain's call" is their word for 2015.
The phrase was first popularised by Tony Abbott after he admitted his knighting of Prince Philip was a captain's call. He then went on to say it a number of other times, then being used against him on several occasions.
According to Macquarie Dictionary's committee, the word(s) were chosen because "Captain's call perfectly encapsulates what happened in Australia over the past year. There has been an interesting change in usage; an infrequent item of the jargon of cricket makes the leap into politics and is now being used generally with an ironic tinge to it that is very Australian".
The words "deso" and "lumbersexual" received honourable mentions.
For those of you, like us, who are scratching your heads, a lumbersexual is "an urban male who wishes to associate himself by his appearance with a rugged outdoors way of life, as by wearing outdoor clothes such as check shirts, jeans and large boots combined with a beard as typical of a lumberjack".
"Deso" is slang for designated driver and the committee says, "the word structure itself is typically Australian – a shortened form with an -o ending. It is astonishing how quickly and smoothly the deso became part of our lives. 
Susan Butler, editor of Macquarie Dictionary, told the ABC the term "started out as a political reference, but is being used more generally for any kind of decision that you take without reference to anyone else".
"I think it's used with a slightly ironic tinge, which makes it very Australian," she said.
"When we say a word, in dictionary speak we mean the bit in bold at the start of an entry, so this is the unit of meaning that we have to provide an definition for," she said.
"English has this way of creating new words by putting a couple of words together."
Word's like "listicle", "ecocriticism", "bae", "merman hair", "manspread" and "fitspiration" are still contenders for Macquarie's people's choice award, reported the ABC.
Tell us, do you think "captain's pick" was the word of last year? Does it warrant such a title? Share your thoughts below.
Comments