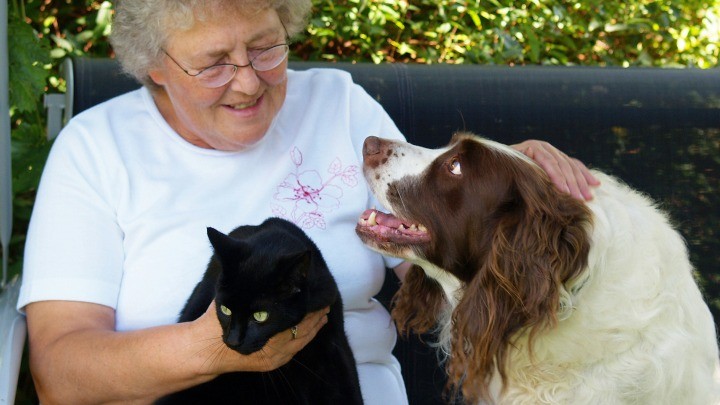 Legal experts in both Queensland and New South Wales have determined that landlords who don't allow pets into rental properties are being unreasonable.
A ruling by the Queensland Civil and Administrative Tribunal has found by-laws which absolutely ban pets could be "oppressive and unreasonable".
According to QCAT, pets should instead be dealt with by body corporates on a discretionary basis. This would allow landlords and tenants to negotiate about individual pet needs.
Meanwhile, the Tenants Union of NSW wants to end lease agreements which forbid pets altogether. The TUNSW has submitted a discussion paper that will be considered by state parliament later this year.
Keeping pets is "both a personal choice and personal responsibility", says the TUNSW. "A person's tenure can have no bearing on their ability to keep a pet responsibly".
"Tenants, like anyone, are perfectly capable of keeping pets sensibly and responsibly. A prohibition against 'No Pets' terms in residential tenancy agreements is long overdue".
The TUNSW has described how pet-owners often find it difficult to rent new properties. This can be a stressful experience, as many people treat their pets like family.
Older Australians arguably need their pets more than anyone, as our loved ones pass on and families grow up. So how can we ensure pet-owners are getting a fair go?
The TUNSW has suggested that "pet agreements" could protect new tenants and landlord alike.
Pet agreements might include repairing any animal-related damages, or agreeing to pay for professional carpet cleaning and fumigation.
These ideas have been welcomed by people online. As one person commented, "I would love to be able to have a small pet to keep me company".
"However, the pet-friendly rentals available are so few and far between and also expensive. Changes do need to be made now!"
Have you found it difficult to rent with a pet? Are your pets like family? Share your thoughts about furbabies below:
Comments