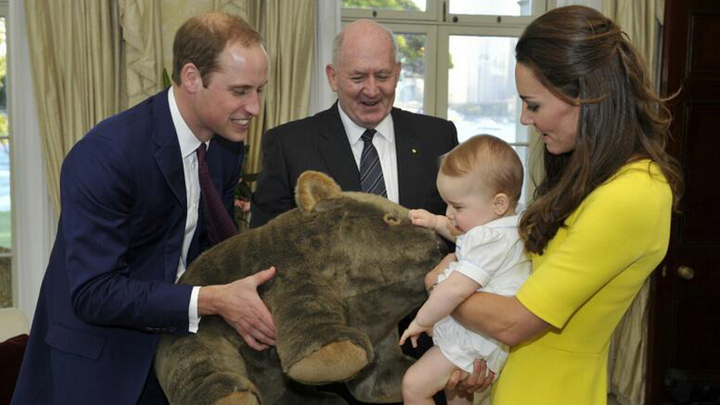 It has to be difficult to give your children a grounded upbringing when you are part of one of the most famous families in the world, The Royal Family.
After his first official engagement last week, Prince George has settled back into his normal routine. His routine consists of scooter rides at the park, playing with his baby sister Charlotte, and his daily walk with his nanny Maria.
Showing that the balanced upbringing Diana gave Prince William did influence his parenting style the family is known to keep things very simple. Kate loves to serve her family a Sunday Roast each week and is busy preparing for George's third birthday next week by prepared the cakes herself. It seems Prince William will be bringing the paper hats for the kids.
Kate and Williams wish to keep it simple for the tiny Prince and Princess can be hard when Kate's mother showers her grand children with expensive presents. Recently she bought a $15,000 rocking horse for them and with some grandmothers being competitive you can only imagine what The Queen did for them.
What did you do for your kids on their third birthday? Do you like the idea of Kate and William keeping it simple for their children? How proud would Diana be?
Comments