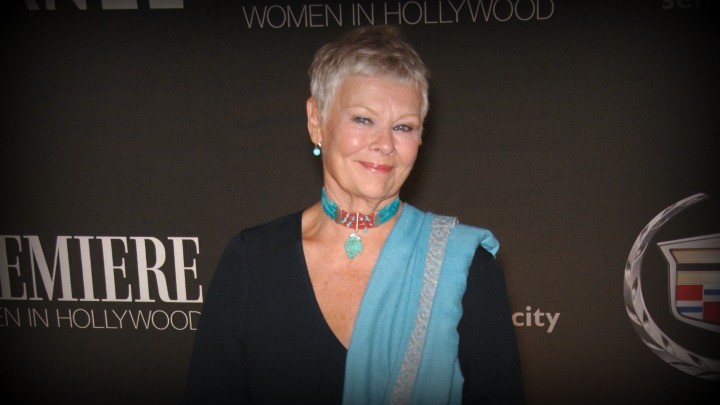 Dame Judi Dench is barmy for the bard, describing William Shakespeare as "the man who pays the rent" before she took the stage in the United Kingdom.
Dame Judi was taking part in Shakespeare Live from the Royal Shakespeare Theatre at Stratford-on-Avon as part of the 400th anniversary celebrations marking William Shakespeare's birth and death.
The British actress is a huge fan of the playwright and poet and has appeared in dozens of his plays throughout her career. She won the first of her record-breaking eight Olivier Awards for her performance as Lady Macbeth in 1977.
Dame Judi Dench 'enchanted' by The Bard's work from an early age #Shakespeare400https://t.co/LpkZlN1W9Uhttps://t.co/mZw1kfCiOS

— ITV News Central (@ITVCentral) April 22, 2016
Having made her professional debut as Ophelia in Hamlet in 1957, Dame Judi has also starred in Romeo and Juliet, Macbeth, Twelfth Night and many more.
Such a fan is she that the 81-year-old Dame Judi will join British television presenter John Craven in retracing the bard's footsteps to discover where Shakespeare performed with The King's Men, the acting troupe Shakespeare belonged to that toured the English countryside performing his plays, and discuss his love for the outdoors of Great Britain.
Shakespeare's date of birth cannot be confirmed with certainty, though records show he was baptised on April 26, and three days was a customary amount of time to wait before baptising a newborn. He died on April 23, 1616 at the age of 52.
What is your favourite Judi Dench performance? Are you a fan of Shakespeare's work?
Comments