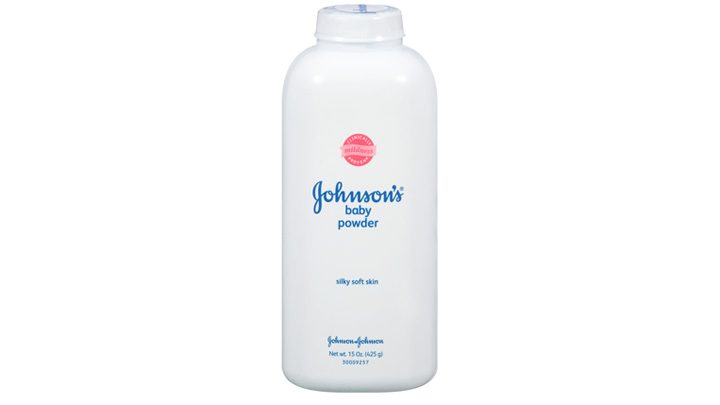 Johnson's baby powder has been used in many families for decades, so finding out that it can cause ovarian cancer if applied to the genital area is highly concerning.
A trial has found Johnson and Johnson guilty of selling a product that they knew could potentially cause cancer if used for feminine hygiene.
The company was ordered by a U.S. jury on Monday to pay $55 million to a woman who said that using the company's talc-powder products caused her to develop ovarian cancer.
But this isn't the first time this has happened: back in February, Johnson & Johnson were ordered to pay $72 million to the family of a woman who claimed she developed ovarian cancer from using the popular brand's talcum powder.
That's not all: they're facing about 1,200 lawsuits that accuse them of not adequately warning consumers about talc-based products' cancer risks, reports Reuters.
J&J spokeswoman Carol Goodrich said the verdict contradicted 30 years of research supporting the safety of cosmetic talc. The company intends to appeal and will keep defending its products' safety, she said.
Plaintiff Gloria Ristesund said she used J&J's talc-based powder products on her genitals for decades. According to her lawyers, she was diagnosed with ovarian cancer and had to undergo a hysterectomy and related surgeries.
The ongoing cases have accused J&J of failing for years to warn that talc was linked to an increased risk for ovarian cancer despite their knowledge.
The Wall Street Journal reports Mark Lanier, a Houston lawyer who is representing some of the plaintiffs, said company documents dating to the 1970s show J&J was concerned about an association between talcum powder and ovarian cancer.
"If J&J believed it might cause cancer, then J&J had an absolute moral obligation to warn people," Mr. Lanier said.
Tell us, have you stopped using baby powder? Or do you think the case is nothing to worry about?
Comments