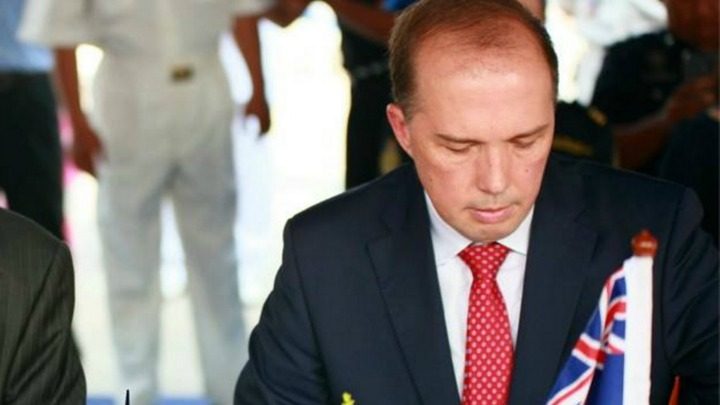 Punitive, immoral and now illegal. That's the verdict on Manus Island after a Papua New Guinea court deemed detention of asylum seekers on Manus Island "unconstitutional and illegal".
Lawyers are now warning the Australian Government that it could be sued for false imprisonment, with Australian Lawyers Alliance spokesman Greg Barns saying the PNG court ruling makes it likely that asylum seekers could make successful claims for damages for false imprisonment from the time they entered detention on Manus Island.
"If Australia ignores the decision then it is contradicting its oft-stated claim that Manus Island is a matter for PNG jurisdiction," Barns says.
The PNG Supreme Court has encouraged prime minister Malcolm Turnbull to end the inhumanity of indefinite detention of the defenceless and impaired people on Manus Island.
"Both the Australian and PNG governments shall forthwith take all steps necessary to cease and prevent the continued unconstitutional and illegal detention of asylum seekers," the judgement says.
In spite of the news, immigration minister Peter Dutton maintains Australia's border protection policies will not be changed and the asylum seekers on Manus Island will not be brought to Australia.
"If people seek to come illegally by boat to our country, whether they're on Manus, they're on Nauru or they're negotiating with people smugglers now, they will not be settled permanently in this country," Dutton told Sky News.
He says Australia's policy is "tough but fair".
A PNG court has ruled Australia's Manus Island detention program illegal. @AmeliaBrace #7News #auspol https://t.co/iWXPU83V4j

— 7 News Sydney (@7NewsSydney) April 26, 2016
What do you think of Australia's border protection policy? Should the government bring the people on Manus Island to Australia?
Comments