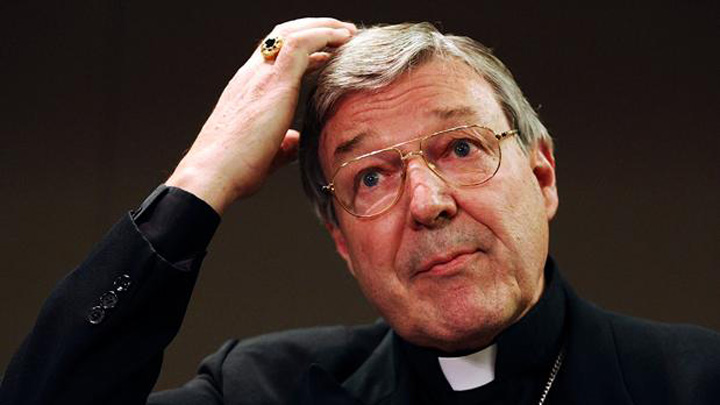 It hasn't been a great year for Cardinal Pell – his alleged involvement in covering up sexual abuse in the Church was widely publicised as was his inability to attend the royal commission into the abuse.
Now it's been reported that George Pell's role at the Vatican has been reduced – the Pope has removed many of his administrative tasks.
Sky News reports yesterday Pope Francis reversed a 2014 law that had transferred the main operational section of the patrimony office to the Australian cardinal's Secretariat for the Economy.
Francis said he is removing the tasks because there needs to be an unequivocal and full separation between those who manage Vatican assets and those who supervise them.
Pell has been a vocal critic of the Vatican's overspending and some are viewing this as Pope Francis making sure that he won't be able to control as much.
The document released on Saturday, a motu proprio, or legal degree, changes the relationship between the Secretariat for the Economy, Cardinal George Pell, and APSA, Cardinal Domenico Calcagno, reports CruxNow.
A letter accompanying the text says that "the fundamental principle at the base of the reform" is a clear distinction "between control and vigilance, on the one hand, and administration of goods, on the other."
The motu proprio stipulates that most responsibility for direct financial administration will be returned to APSA.
In addition, the Secretariat for the Economy will have to approve "any act of alienation, purchase or extraordinary administration" APSA intends to make. But the catch is it must be done "according to the criteria established by the Higher Authority," meaning that for the most important transactions, the pope will personally review it.
As a result of Saturday's law change, the only area of Vatican finances in which Pell will still have a direct role is human resources and payroll. Matters such as asset management, purchasing and contracts, and support services such as IT, have been returned to APSA.
Tell us, do you think Pell will eventually come back to Australia?
Comments