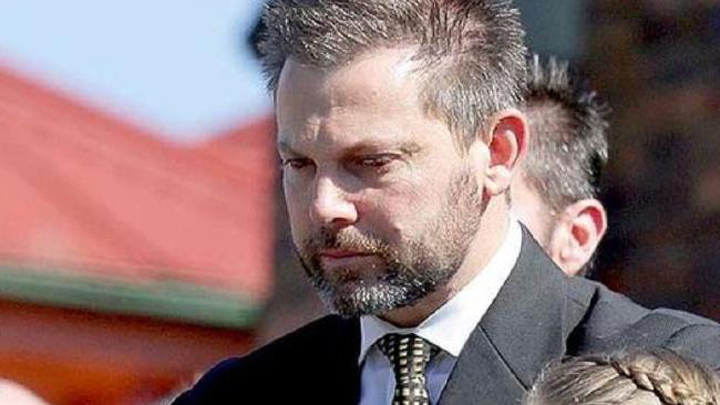 It's been an awful few years for Allison Baden-Clay's family, her children and friends. They thought they could rest easy and try to rebuild after the devastating killing of the mother-of-three, however all the agony of the past was brought up again last month when Gerard Baden-Clay's appeal to have his murder charge downgraded was successful.
After a rally in Brisbane's CBD, and huge public outcry, there has been some progress at the eleventh hour: an appeal to reinstate the murder charge has been lodged to the High Court.
According to The Australian, Queensland's Director of Public Prosecutions, Michael Byrne QC, wants the High Court to find that convicted wife killer Gerard Baden-Clay proved his murderous intent when he sought to cover up the crime and claim no involvement.
Prosecutors had proven Gerard Baden-Clay killed his wife, however they had failed to prove ­beyond reasonable doubt that he had intended to do it, which was the reasoning behind the downgraded charge.
Mr Byrne yesterday submitted that "the Court of Appeal erred in concluding the post-offence conduct evidence remained neutral on the issue of intent and that the jury could not properly have been satisfied beyond reasonable doubt that the element of intent to kill or do grievous bodily harm had been proved".
Mr Byrne also argued that the Court of Appeal erred in its ­application of principles concerning circumstantial evidence.
In speaking about the case, Attorney-General Yvette D'Ath said "It is important that this matter now is able to progress unhindered," reports Brisbane Times.
"Consequently I will not be commenting on the matter as it goes forward, but I am pleased that application has been lodged today".
Ms D'Ath denied the government had bowed to overwhelming public pressure and the decision to appeal was entirely up to the state's top prosecutor, not the state government.
"The director of public prosecutions has given this considerable thought in looking at the decision and in determining there are legal grounds to progress an application for special leave to appeal, and that is the basis on which he is going forward," she said.
So what happens next? Baden-Clay will have 21 days to respond to the new appeal and court action will proceed from there. Whether it will be successful or not remains to be seen.
What are your thoughts?
Comments