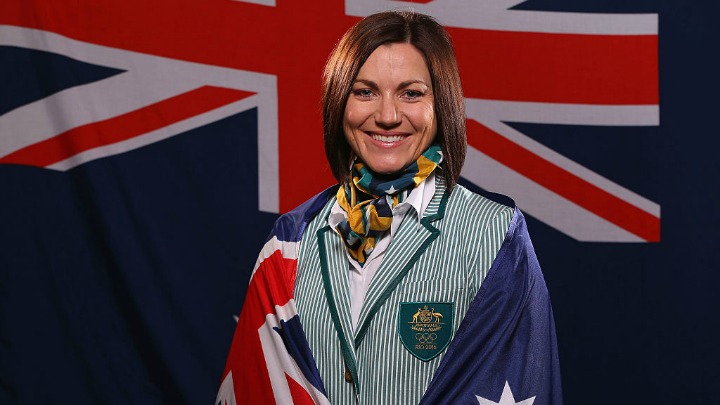 This year, only one in three Australian Olympic athletes will march behind flag bearer Anna Meares at the opening ceremony at Rio next month. The massive no-show is said to be due to nightmare logistics and tight competition schedules – particularly for Australia's swimmers, basketball and hockey players whose competitions start the next day.
The reason they aren't able to make it is because the designated athletes village is 30km, or one hour, from the stadium. The sailors, rowers and beach volleyballers are staying outside the village in a Copacabana apartment block, therefore making it difficult for them to get to the stadium and back.
Chef de mission Kitty Chiller confirmed only around 150 of Australia's 410-strong contingent would march around the famous Maracana soccer stadium on August 5.
Security concerns will also see strict rules placed on athletes throughout the Games. Ms Chiller revealed female athletes would not be allowed outside the games village unless accompanied by a male. "We have reinforced the guidelines that now it's a group of three, there always has to be a male, you always make sure your team manager or team leader knows where you are," she said.
Ms Chiller said an extra 3000 police would hit Rio streets on Friday, with a security force of more than 100,000 mobilised to protect athletes and their families.  "Previously we were to only brief team leaders but now we will have face-to-face contact with every athlete as they arrive (at satellite accommodation) in Copa as well as the village. Greg Nance and an AFP representative and a doctor will brief them to reinforce the security message."
Do you think travelling times and competition schedules are a good reason to not represent the nation on a world stage? Do you think our athletes will be safe in Rio?
Comments