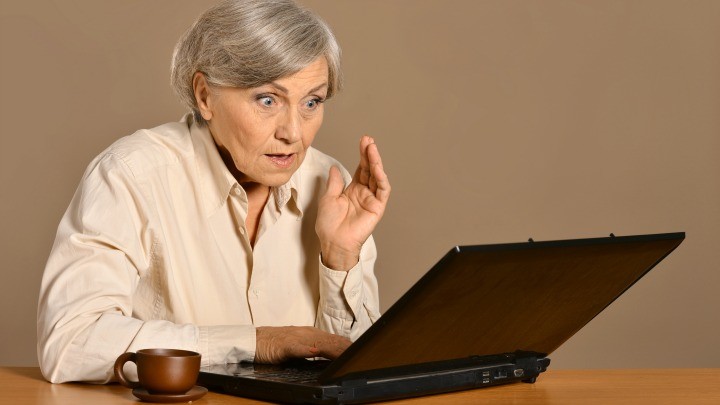 New research has shown that online scammers are using more advanced methods to target older Australians. Police and security experts alike are reminding over-60s to stay vigilant using these helpful insights…
Cybersecurity company Proofpoint has revealed that everyday people are being "tricked" into infecting their computers with viruses and spy software.
According to Proofpoint's research, scam emails and apps are on the rise.  These unbidden forms of correspondence force people to click and download harmful software into their own computers.
"People were used as unwitting pawns to infect themselves with malware, hand over key credentials, and fraudulently wire money on the attackers' behalf", explained Proofpoint's Kevin Epstein.
"Criminals have a financial and evolutionary incentive to improve their tactics on a constant basis and some of those tactics include compromising apps and sites, leading to more opportunities for exposure", he added.
This research comes just days after Australian police have reminded over-60s to beware of scams targeting older and more vulnerable people.
Detective Acting Inspector Daren Edwards from Sunshine Coast crime services told local media, "(Scams) seem to be getting worse, mostly though people's gullibility".
"(Older Australians are) not consulting someone else such as family or getting a second opinion", about everything from dodgy phone calls to potentially fraudulent emails.
Police have reminded older Australians of the following insights:
– Scams succeed because emails, logos and contacts seem like the "real deal" and therefore catch you off guard
– Scams exploit your desire to be polite and respectful, and take advantage of your natural curiosity
– If you are ever approached by a stranger online, it's best to be wary and consider the possibility of a scam
– You should never open suspicious emails, internet windows or apps. Simply delete these messages. If you are unsure, ask a trusted family member for a second opinion
– You can often verify company details in the phonebook or via ASIC business registers instead
– Never provide your contact details unless you are 100% sure who they're being given too
Could you spot these common signs of a scam? Are you worried about being targeted by criminals online?
Comments