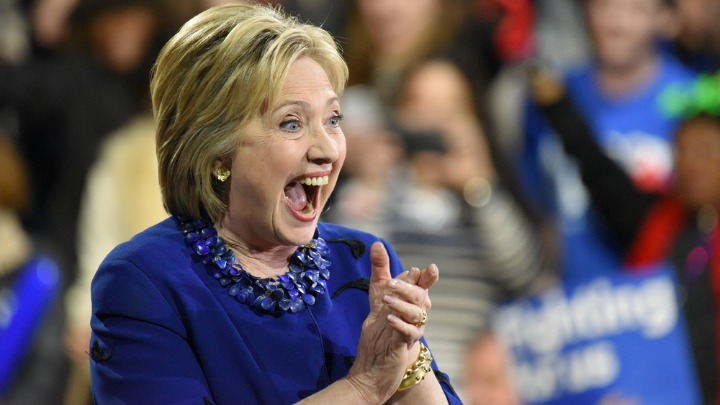 She's fought scandal and crushing defeat over the years, but Hillary Clinton has finally achieved what many thought would be impossible and has been named as the first female presidential nominee for America.
Her nomination was confirmed at the Democratic National Convention in Philadelphia this morning, where she received an overwhelming amount of support from her own campaigners and her former rival Bernie Sanders.
It was an emotional moment for many – especially those who fought for women's rights throughout the 60s and 70s.
Women in Australia only received the right to vote nation-wide in 1902 and those in America had to wait until 1920 for their chance.
The thought of even having a female leader in such an influential country as America seems out of reach for many years, but now that has changed forever.
While Hillary has copped plenty of backlash over the years, she has also proven to have unwavering resilience – fighting for her dream of being president for nearly 10 years.
After her nomination was made official, she shared a video on social media saying: "This moment is for every little girl who dreams big".
Baby boomers will remember the huge leaps and bounds Australian women took throughout the 60s and 70s, with the introduction of the pill, the rise of the miniskirt, flooding the workforce, and the end to segregation in places like pub bars where women were previously banned.
Women have come a long way in a short amount of time, but many say there is still plenty of work to be done around the world.
As it stands, Australian women are paid 17.9 per cent less than men for doing exactly the same job – something that many say is just ridiculous and wrong in this day and age.
It's hoped that Hillary's nomination will inspire people around the world to make sure all women are afforded the same rights and opportunities as men and are able to prove just how amazing they are.
Are you happy to see Hillary achieve this huge goal? Do you think there's more work to do for women's rights?
Comments