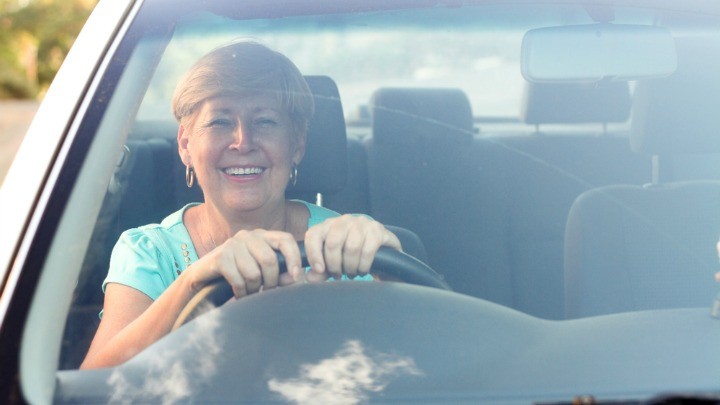 Like you, we were so annoyed to hear Assistant Commissioner John Hartley's comments that older drivers should get off the road the other day. His comments outraged thousands of safe, experienced drivers who feel it's other drivers on the road that put them at risk, not the other way around.
Now one of Australia's most respected motoring authorities has come out in defence of older drivers, pointing out that increase in fatalities of over 70s has nothing to do with driving ability.
Wade O'Leary, Advocacy & Community Content Manager for NRMA posted this comment that debunks the theory that older drivers are putting themselves at risk.
"While a 27 per cent rise in the over-70s toll year-on-year is obviously cause for concern – along with the finding that elderly drivers are involved in 18 per cent of fatal accidents, despite making up only 10 per cent of the motoring population – a closer look at the data suggests that older motorists are not the most pressing safety issue on NSW roads.
"Deaths in road-related incidents for this age group jumped from 60 to 76 from 2014 to 2015, but the number of older drivers killed in crashes rose only by a single fatality.
"The bulk of the increase in over-70s deaths came instead for passengers (10 to 15, up 50 per cent) and pedestrians (13 to 24, up 85 per cent).
Three older motorcyclists died last year compared to only one in 2014, but a single over-70 cyclist fatality for 2015 is a clear improvement on the four recorded the previous year."
The president of the NRMA, Kyle Loades, backed up the idea that the Assistant Commissioner's comments were unhelpful, and that ability, rather than demographic, should determine driver fitness.
"The NRMA is appalled by last year's road toll, but clearly it's misguided to blame older drivers," he said. "We are living longer and governments are telling us we need to work longer: it is not feasible to take the privilege of personal mobility away from a growing proportion of the population."
Does it please you see that someone is sticking up for the older driver? How long have you been driving and can you imagine ever giving it up?
Comments