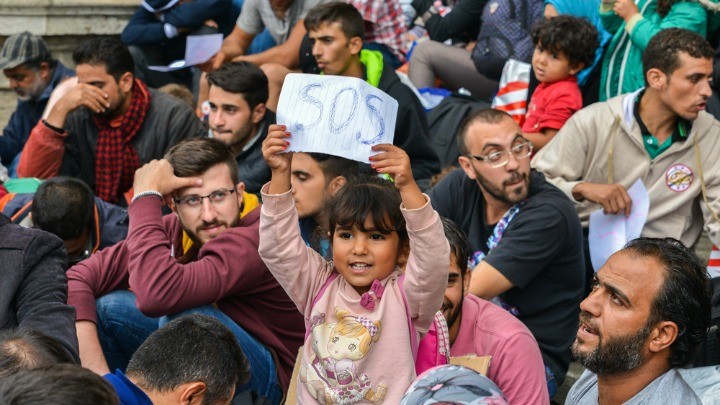 Australia has already committed to accepting over 12,000 refugees into the country, but with calls for politicians to do more to help with the worldwide refugee crisis, the pressure was on for them to make a final call.
Now Social Services Minister Christian Porter says they have reached decision and have ruled out welcoming anymore Syrian or Iraqi refugees into the country.
So far, Australia has resettled 180 refugees out of the 12,000 with an an additional 1,600 visas issued overseas with imminent arrivals expected.
"It has taken some time and I acknowledge that it has been slower than we had anticipated, but you will find that this speeds up now," Mr Porter said, as reported by ABC.
The government has copped huge criticism for digging its heels in throughout the process and has been accused of taking too long to approve visas and bring refugees into the country.
In the time it has taken Australia to approve 180 refugees, Canada has welcomed over 26,000 as of last month.
"I don't use Canada as a benchmark. The procedure that Canada engaged in is very different from the procedure that we're engaged in and, if I might say, significantly less cautious and thorough than our procedure," Mr Porter said.
The United Nations and a number of refugee activist groups have urged Australia to accept more Syrian and Iraqi refugees, but the government has refused.
Immigration Minister Peter Dutton, and his predecessor Scott Morrison, have been particularly stringent about who they accept as "legitimate refugees" and have implored other countries to take the same precautions.
"Border management arrangements in all countries must be strengthened to identify, register and process asylum applications, and persons found not to be in need of protection must be returned to their country of origin expeditiously," Mr Dutton said.
What do you think about this announcement?
Should Australia accept more refugees? How can we deal with the huge refugee crisis throughout the world?
Comments