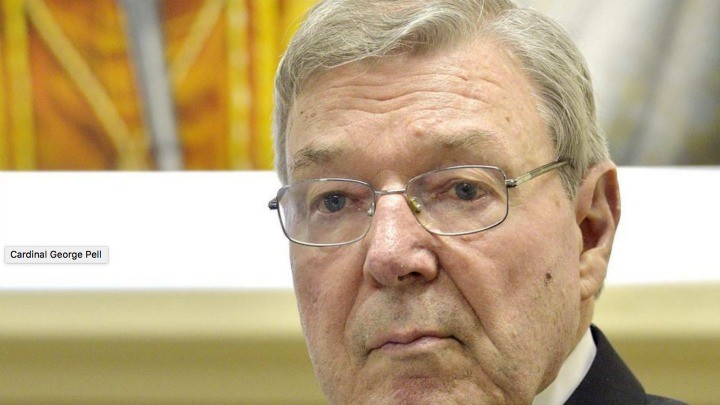 A group of Australian survivors of sexual abuse will travel to Rome to face Cardinal George Pell as he gives his testimony to the Royal Commission into child sex abuse.
There was outrage earlier this month when the Royal Commission into Institutional Responses to Child Sexual Abuse declared it would allow Pell to remain in Rome while he gave evidence on the grounds that he was too sick to return to Australia.
In the face of the disappointing news, comedian Meshel Laurie and TV host Gorgi Coghlan started a GoFundMe page to raise enough money to send 15 people to Rome for the hearing.
GoFundMe is a website where people can start a 'campaign' page to raise money for their cause. Anyone can donate to the cause and the Australian public rallied around the project, giving a massive $75,000 as of Wednesday morning.
The campaign said its mission is to support the abuse victims who have already suffered so much and deserve the chance to face Pell in person.
"The opportunity to face Cardinal Pell is the least our community can do for these brave people who have bared their souls to ensure the world is a safer place for all children".
Abuse survivor Stephen Woods said he wants Pell to face the victims in person, in an "open" place, not locked away safely in Rome, reports the ABC.
"It has to be somewhere where he's not in control, his lawyers are not in control and that way he will actually be pushed to give better answers than the usual 'I can't remember'," he said.
"We want to see a candidness that we haven't seen before with Cardinal Pell.
"We want to see honesty. We want to see a veracity, transparency.
"That will be really good to see face to face."
The abuse victims will travel to Rome soon to hear Pell give his evidence face to face. Many of those travelling are hoping this will give them some of the closure they need.
What do you think about this campaign? Are you happy victims will get to face George Pell in person? Should George Pell have been made to return to Australia to give evidence?
Comments