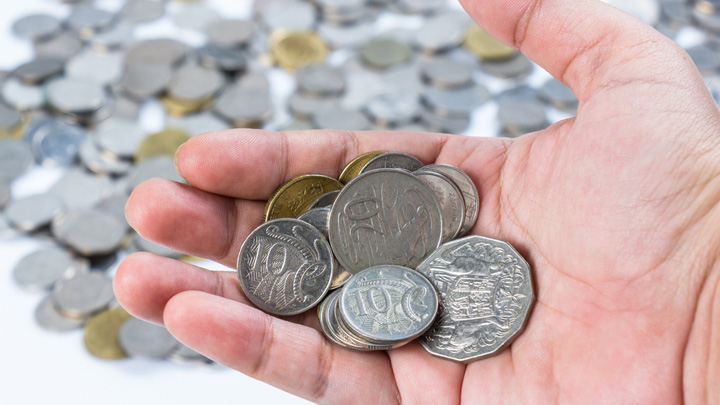 Anyone on or planning to get the Age Pension may be missing out on a free service that will save you money.
Planning for retirement can be a stressful process – you are plagued with questions and might not know where to go for help. Some go to financial planners for advice, but did you know there's a new free Government service that can help you?
And even if you're on the pension but need some guidance, you can also attend a free seminar run by the Financial Information Service (FIS), or book a free one-hour appointment with one of the FIS officers. You can talk to FIS representatives over the telephone or face-to-face.
The Financial Information Service is available to anyone, and the Government funds the service under the Centrelink budget, though you don't have to be on welfare to access the FIS.
According to the Department of Human Services website, the information you get from the Financial Information Service (FIS) can help you:
increase your confidence in dealing with financial issues related to investment
understand your own financial affairs
understand your options
be discerning when choosing experts and know how to use expert information
use credit in a sensible way
increase your savings and plan for the future
plan effectively for your retirement
understand the financial implications when you, or someone close to you, is considering moving into residential care
They can explain:
the levels of risk of each financial product type
the roles of financial industry professionals
the advantages of reducing personal debt
how you can maximise your overall retirement income
Financial Information Service officers can talk to you about:
taking control of your finances so that you can actively plan for your retirement
how to prepare for lifestyle choices in retirement, even while you are still working
Human Services warns, however, they are not financial planners or counsellors and do not:
sell or give advice
prepare financial plans
recommend any particular type of investment
tell you how to invest your money
purchase investment products
make decisions about your pension or calculate the rate at which you can be paid. They have no authority to do this but may be able to estimate what your payments will be
If you're worried about your personal information being used by Centrelink, it is a confidential service, though some of the information you provide can also be used to adjust the rate of Centrelink payment you may receive if the rate is incorrect.
How to contact
You can ring 13 2300 and ask to speak to a FIS Officer, or you can go along to a seminar.
To book or find out more information about the seminars by phoning 13 6357 (from 8 am to 5pm AEST), or by emailing: [email protected] —and please include the title, date, and location of the seminar you are interested in, and an alternative contact such as a phone number.
You can also bring along a family member or friend, or have someone speak on your behalf.
Here's a list of the upcoming seminars in each state:
Tell us, would you use this service? Why or why not?
Comments