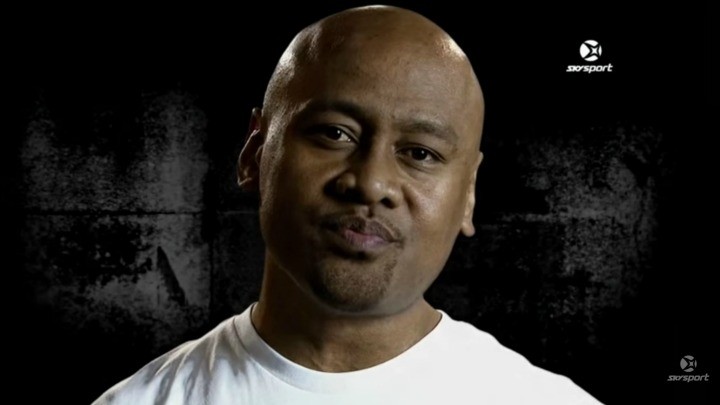 Jonah Lomu was many things to many people – father to his sons, loving husband, son, fellow kidney disease sufferer and, of course, rugby legend. But as his family prepares for a public memorial service in his honour, we're learning that Lomu's gentle spirit reached right around the world and touched the hearts of people from all walks of life.
Tributes have flown in from fans in New Zealand, Australia, the UK and South Africa. But there have been some surprises, too.
Morgan Freeman, who learned about Lomu's strength and skill while researching for his role in the film Invictus about the 1995 World Cup that made Lomu a legend, said he was "heartbroken" to learn about his death.
Meanwhile, British football star and freshly crowned "sexiest man alive" David Beckham posted this tribute to the fallen hero.
Fleetwood Mac dedicated the heartbreaking song Landslide to Lomu at their concert in Dunedin, leaving not a dry eye in the ouse.
Fleetwood Mac dedicates tear-jerking ballad to Jonah Lomu at Dunedin concert. https://t.co/HtJGbbwImi pic.twitter.com/IaRnw36jTi

— ONE News – Sport (@ONENewsSport) November 18, 2015
Even the Queen has honoured the 40-year-old, who does from heart failure related to his rare kidney disease, asking New Zealand's Prime Minister John Key to pass on her condolences to the nation, the ABC reports.
Lomu's father-in-law Mervyn Quirk had earlier issued a statement acknowledging the public for their support.
"We wish to thank all the people who have expressed their sympathies for our family at this incredibly difficult time," Quirk said in a statement.
"We are truly touched by the outpouring of love for Jonah and the support for our family.
"While we grieve for a husband, father, son, brother and good mate, we know that many people in New Zealand and around the world are mourning a very special individual."
The best of all the Jonah Lomu anecdotes. pic.twitter.com/mrhAq2w3b2

— Piers Morgan (@piersmorgan) November 19, 2015
European Champions Cup round-up: Cardiff pay tribute to Jonah Lomu, Gloucester win in France https://t.co/IDl5yRUjnw pic.twitter.com/CjMDvwnsJE

— talkSPORT (@talkSPORT) November 19, 2015
Join us in remembering Jonah Lomu, the gentle giant of rugby who was taken far too young. 
Comments