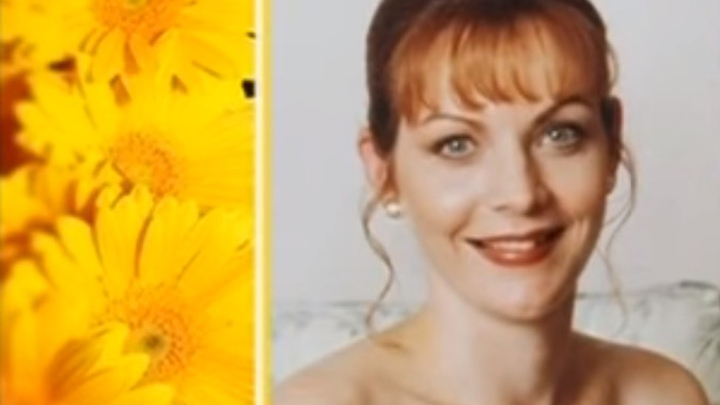 A lot has been said about Gerard Baden-Clay's murder charge being downgraded to manslaughter. Legal experts have warned the wife-killer could be released within months, whilst newspapers around the country have called him "a liar, a cheat and a killer".
A brief statement has been made by Allison's family, the Dickies, who have remained stoic throughout this entire trauma. Now Allison's friends have shared their pain publicly, with one speaking out for the first time.
"Our judicial system has once again shown itself to be on the side of the criminal. This animal committed premeditated murder, and I believe there were others close to him involved", wrote Mark Austin on Facebook today. Mark is a longtime friend of Allison, who attended her wedding and eventual murder case.
"I have kept relatively quiet about my connection to the Baden-Clay murder but after the events of the last 24 hours I feel compelled to share my thoughts", Mark explained.
"Allison was a part of our family. I first met Allison at my engagement party, she was my sister-in-law's best friend and a greatly loved member of our extended family."
"She was a friendly, happy soul who had a zest for life and was happy to share that zest with everyone. Honest, caring and focused on everyone else's needs, before her own". Mark also described how he never felt Gerard was the best partner for Allison.
"They say that opposites attract and in the case of Allison and Gerard that was the certainly the case. I remember standing with my brother-in-law and father-in-law at their wedding and saying 'what on earth does she see in this clown?' Yes, he was always very strange!"
"I remember the day Al went missing and my immediate thought was 'it was him'. I watched as her family, and in turn my family, fell to pieces. I saw the heartache on the faces of those not only close to her, but also those who had worked so hard to find her on the day she was found".
Mark explained how resulting murder case meant listening to "the unbearable", and expressed how no words of comfort could ever compensate for the loss of Allison. He described how the extended family made yellow ribbons, "thousands of them, to remind us of Allison".
Last year, a jury found Gerard Baden-Clay guilty of his wife's murder. He was jailed for life with a non-parole period of 15 years. After the trial, Allison's family released a mass of yellow balloons outside of court.
"You would think that the day he was convicted it was all over, but it wasn't. For her family there was legal stuff with his parents, the raising of her three young children… with plenty of ups and downs for all", Mark explained.
"Yesterday when I woke up, Brookie (Mark's wife) said that it was the day that the decision on Gerard's appeal was to be handed down. To be perfectly honest I didn't give it another thought, as I thought it was a million to one. I was wrong."
Mark described his outrage and disappointment that Baden-Clay's charge was downgraded to manslaughter, before adding "our government must stand up and make this right. (Gerard Baden-Clay) should not be in jail for 15 years, he should be there until the day he dies".
"The pain for everyone involved continues, and will only worsen as the time comes for my wife and her family to head back to that courtroom and listen to more lies. Someone has to do something to fix this and it has to be done now!"
Mark is not alone in his disbelief. Countless Queenslanders have expressed their dismay that Gerard Baden-Clay could receive a lesser sentence. Meanwhile the state's flagship newspaper had these choice words for the wife-killer today:
"You humiliated your wife, the mother of your children, before taking her life. In death, as in life, you continue to dishonour her and disgrace yourself. It's time to stop. Tell the truth", the Courier Mail declared on its front cover.
"Apologise to Allison's family, show remorse, beg for forgiveness, and serve your time in jail".
Are you disgusted that Gerard Baden-Clay's charge has been downgraded to manslaughter? Or do you believe the law has been properly applied? Do you empathise with Mark Austin, along with Allison's other friends and family?
Comments