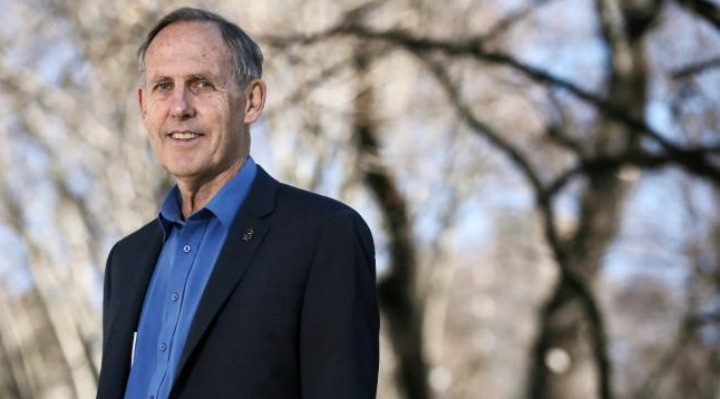 Former Greens leader Bob Brown has been arrested at a protest at the Lapoinya logging coupe in north-west Tasmania, activists say.
He was there to protest Forestry Tasmania's controversial logging project.
The Friends of Lapoinya Action Group said Mr Brown was arrested as he walked into the Lapoinya Forest exclusion zone this morning.
While other protesters were escorted off the property by police, Mr Brown and another man were arrested by police.
"Bob went up to support the community protest," Steven Chaffer from the Bob Brown Foundation said.
Mr Brown was reportedly asked to leave the site, but he refused. His team released a statement on social media saying Mr Brown will talk to the press about his arrest when he is released from police custody later today.
Bob Brown has just been arrested at Lapoinya in NW Tas, site of community protests over logging. Being taken to Burnie Police stn. #politas

— Bob Brown (@BobBrownFndn) January 25, 2016
Bob will likely speak with media later today after being processed and released from police custody at Burnie Police station. #politas

— Bob Brown (@BobBrownFndn) January 25, 2016
Have you ever been in trouble with the law for following your beliefs, like Bob? Have you ever been to a protest?
Comments