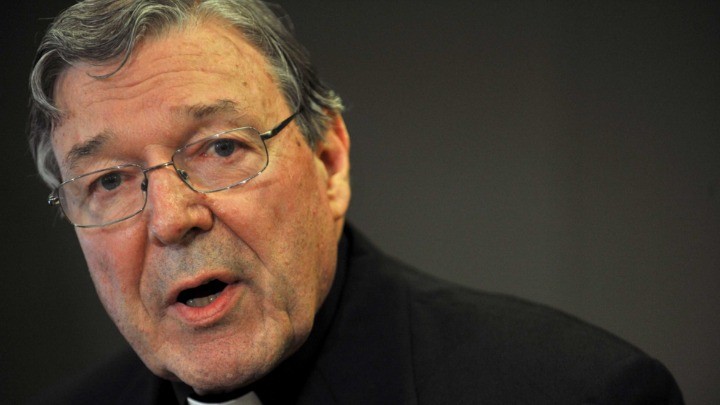 One of the most important lessons we have learnt from Pell's appearance is the church was – and still is – in a state of denial. It is in denial about the harms of sexual abuse, and about the adequacy of its responses to allegations of abuse.
We saw plenty of denial from Pell. He repeatedly said that he never knew of allegations of abuse; that he never heard rumours of Gerald Ridsdale's offending when they shared a presbytery in Ballarat.
Even less plausibly, Pell claimed that advisors and colleagues deliberately kept information from him. As journalist David Marr wrote, Pell was apparently: "… hoodwinked decades ago by an archbishop, a bishop, his colleagues and even the Catholic Education Office".
A more nuanced way of avoiding knowledge is interpretive denial. This involves keeping knowledge at a distance by accepting a fact but giving it a different interpretation.
When questioned about his time as a consultor in Ballarat, Pell insisted that paedophilia was never mentioned in discussions of why priests were being moved unexpectedly between parishes. Many of his fellow consultors knew that child sex offences had been committed, and "homosexuality" may have been mentioned as the reason for the priest's removal.
But Pell, incuriously, chose not to see the possibility that the homosexual conduct may have been intergenerational. He asked no questions, and admitted: "It was a sad story and of not much interest to me".
The most disturbing form of denial on display in Pell's four days of testimony, however, is implicatory denial: a refusal to see the legal and moral implications that follow from information.
Pell went to great lengths to explain that, in almost all cases, he did everything that was appropriate to his role at the time. He was repeatedly challenged by counsel assisting and the commissioner, Peter McClellan, that a priest might have a moral responsibility that exceeds the literal duties assigned to their role. But Pell rejected this proposition: "He has a moral responsibility to do … what is appropriate to his position".
Pell claimed that in his positions as priest, consultor and auxilliary bishop, he did all that was appropriate to his position. He simply reported any allegations that he thought were plausible to his superiors. That they neglected their duties was not his responsibility.
Pell may be right that that the lion's share of blame for the gross miscarriages of justice being examined by the royal commission should be laid at the feet of his dead and dying former superiors. But what is also emerging is graphic evidence of the dysfunctionality of Catholic governance on this issue.
If church authorities had believed the children's allegations, investigated them and kept records of those investigations, it is possible that offending priests could have been removed and disciplined. Instead, allegations were regarded as implausible, offending priests' denials were believed, and records were destroyed.
Pell chose to keep knowledge of his fellow priests' offending at bay and allowed his superiors' neglect and malpractice to continue. After the exposure of this legal dysfunction and moral cowardice, we can expect the royal commission's recommendations will include changes to Roman Catholic governance and canon law.
This is an abridged version of 'For whom the Pell tolls: what did we learn from George Pell's royal commission appearance?' The full article can be read at The Conversation.
Do you think George Pell has done enough to help abuse survivors? What changes does the Catholic Church need to make to stop abuse like this happening again?
Comments