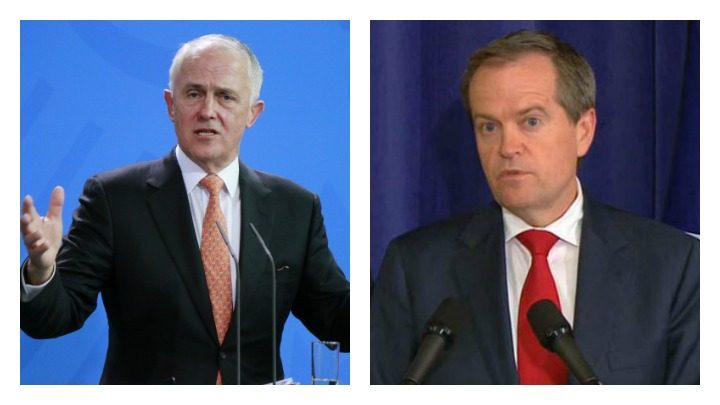 From an entertainment position you would have been disappointed, and if you'd been hoping the leaders' debate on Sunday, May 29 was going to provide you with any new information you'll probably have been let down there too.
The leader of the Opposition, Bill Shorten looked to have started with gusto compared to a nervous-looking prime minister Malcolm Turnbull, but when there were no new announcements and dozens of pre-rehearsed lines from both sides the debate turned to the issue of trust.
It's no secret both have ousted the sitting leaders of their party. Turnbull unseated Tony Abbott to take the top job, while Shorten played a crucial role in having both Kevin Rudd and Julia Gillard removed on his way to the leader's seat for Labor. Why then would the Australian people vote for them? It's a fair question.
"I did not come into this role as a political activist, I did not come here as a political staffer," Turnbull said in response to a question about whether he had abandoned his personal beliefs to take the leadership role. "I came into this role as an adult, at 50, after a lifetime of working, building businesses in many, many areas, creating jobs."
When asked about the Labor Party's years of unsettled and dysfunctional behaviour, Shorten replied, "The Labor Party have learnt from that difficult period and we have demonstrated more unity of purpose than we have in a very long time."
He said there was one distinct difference between the leaders, and it was arguably the comment of the evening: "I genuinely lead my party, whereas your party [Turnbull] genuinely leads you."
When Turnbull spoke about having an 'economic plan', Shorten countered by saying he would protect Medicare and do more for schools.
There was a bit of spark on the issues of climate change and asylum seekers, especially when Turnbull said Labor would reignite the people smuggling trade. However, Shorten got his cheap shot in over the climate policy when he described Turnbull as 'Tony Abbott Lite'.
The dead heat here is not only disappointing for voters, it highlights who holds the real key to Australia's next government at this stage… Independents and minor parties.
Did you watch the leaders' debate? What did you think about the discussion? Did it meet your expectation?
Comments