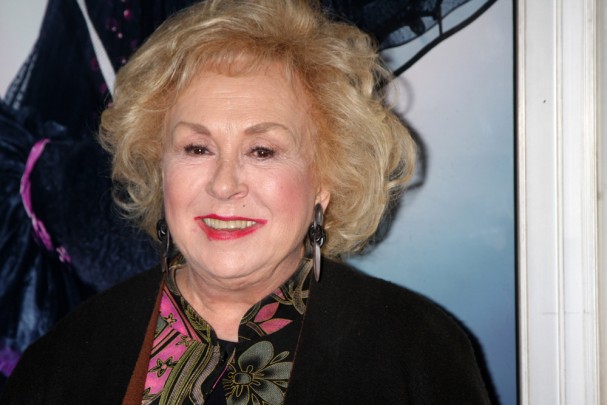 Some sad news has come to light this morning – the actress who played Marie Barone on 'Everybody Loves Raymond', Doris Roberts, has passed away aged 90. Doris died overnight in her sleep according to spokeswoman Janet Daily. She is survived by her son Michael Cannata Jr, who she had with her first husband. Doris' second husband, William Goyen, passed away in 1983.
During her long career which started in 1951, Doris received five Emmy Awards and a Screen Actors Guild award. 
Many of us remember watching the popular comedy show in the 90s. Doris' character, Marie, was a cheeky, fierce and loving mother in the 1996 to 2005 comedy. Her protectiveness towards her sons, Ray and Robert, was so real and resonated with many mothers who wanted nothing but the best for their kids, even if it meant ruffling some feathers. Remember how Marie would always be so competitive with Raymond's wife, Debra? And how about that time when she made chicken soup for Raymond when he was sick in bed?
There are so many funny and heartwarming moments that we will cherish from watching that show. She will definitely be missed.
Do you have fond memories of watching Doris on TV?
Comments