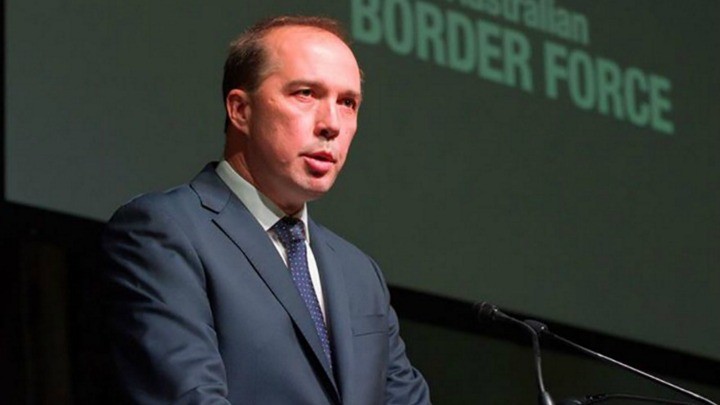 Have you ever sent a text message to the wrong person? It happens, right? Well, if that message is simply "forgot to feed cat", there's no harm done. But if you're the Minister of Immigration and you are describing someone as a "mad f-ing witch", you want to make sure the correct person is at the end of the line!
According to RT online, Peter Dutton used this phrase to describe News Limited political editor Samantha Maiden in a text message intended for his mate, junior minister Jamie Briggs. Unfortunately, he sent it to Ms Maiden instead.
The comment was in regards to the journalist's report that Mr Brigg's distributed a photo of the woman who complained about his behaviour in Hong Kong, leading to his current state of disgrace, and was meant as a kind of "chin up" message for the South Australian MP.
Mr Dutton said in a statement this morning, "Sam and I have exchanged some robust language over the years so we had a laugh after this and I apologised to her straight away, which she took in good faith. I'm expecting a tough time in her next column."
Ms Maiden told the Today show, "I had a Liberal MP accidentally text me this morning, clearly not meant for me, describing me as a bit of a mad witch for writing this story, which I thought was spectacular, and he apologised and said that he sent the text to the wrong person.
"I think some of these MPs are having a bit of a problem with their phones and they might just want to put them down," she added.
However, according to The Australian, Malcolm Turnbull is less likely to see the incident as a gaffe, describing it privately as "completely ­inappropriate". With all his tough talk on new ministerial standards, will the Prime Minister reproach Mr Dutton?
This is not the first time Mr Dutton has made a technological whoopsie – last year he had to apologise after making a poor-taste joke about rising sea levels while in the Pacific Islands, unaware that a nearby microphone picked up his words.
Do you think Peter Dutton should be held accountable for his mistake? Should he be sending messaged like this to anyone?
Comments