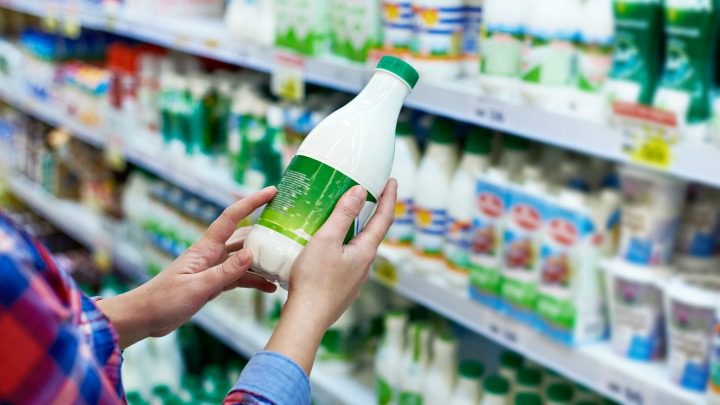 You would have read about the campaign to boycott Coles (and Woolworths) home brand of milk in favour of buying the more expensive stuff to support Australia's dairy farmers doing it particularly tough right now. You may have even been a willing participant in the protest. However, the CEO of Wesfarmers, the company that owns Coles says you've got it all wrong.
Richard Goyder has come out in defence of the supermarket chain in the midst of this current dairy crisis, saying it's not Coles' fault milk prices have plummeted.
BREAKING NOW: Wesfarmers boss Richard Goyder defends Coles in milk crisis https://t.co/rU0hrwjk5g

— Eli Greenblat (@EliGreenblat) May 25, 2016
He says Coles is actually helping dairy farmers and some milk processors in parts of Australia are only able to stay in business because of the supermarket chain's support.
"Coles accounts for something like 4 per cent of milk production in Australia; milk prices are set globally," Goyder told The Australian. "I think Coles is helping dairy farmers through long-term supply arrangements not just at Murray Goulburn but also at [processor] Norco and other regions around the country."
The criticism aimed at Coles came in 2011 when it introduced cheap prices and was blamed for causing a drop in farm gate prices for dairy farmers. Coles does not set farm gate prices, and unlike other countries around the world there is no legislative control over the price milk processing companies pay farmers for their milk, with all prices in the industry set by market forces. It's much the same as other industries like beef or gold.
In 2014 the company signed a 10-year deal with Murray Goulburn for its $1 a litre private label milk.
"We are a very small player in the market and I think we are doing our bit … but it's a very, very long bow to say that anything we are doing is having the [negative] impact on dairy farmers," he says.
There are many who disagree, who say that Coles — with its $1 a litre private label, compared to the $2 a litre for a brand such as Dairy Farmers full cream — and Woolworths used milk as the first weapon in their rampant discounting war to secure a greater share of your spending dollar, and that battle for the Australian consumer has caused great distress to the dairy industry.
Collectively, these two big players collectively control roughly 75 per cent of the supermarket pie and farmers have continued to voice their concerns about profit margins under the pricing model.
What are your thoughts on this issue? Should there be regulation to secure the future of dairy farms in Australia or is market pricing the only way to go?
Comments