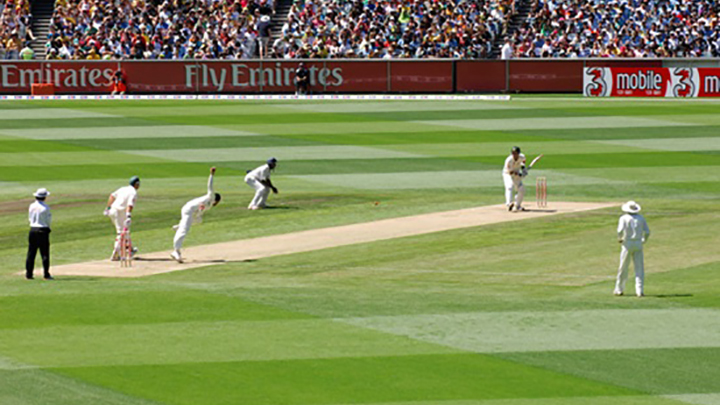 With our ever shortening attention spans, and new offerings in the cricket world like Big Bash Cricket that fit our adrenalin hungry desires in just an afternoon, it seems test match cricket the way we've all known it for decades could see its days numbered. On the day we lounge back for the start of the Boxing Day Test of 2015 it seems timely to talk about how tough test match cricket has had it this year and what they should do to reinvigorate attendance and passion for the sport. Do you think it can be done?
There is no doubting the popularity of big bash leagues, but the numbers at the stadiums for traditional tests in 2015 have been little short of disastrous for the sport. Back before the TV existed, the record Boxing Day test pulled a 6 day crowd of 350,534 people at the MCG. The Gabba test in Brisbane this year battled to pull 44,000 people through the gates over the period. Apparently Cricket Australia  needs 90,000 to break even at a Test Match according to one news report. Hobart has only managed 10,000 through the gates in the first four days in a stadium with 14,500 capacity each day.  Disappointing if not devastating for the sport's traditional format.
Cricket Australia and Channel 9 have been talking up cricket for months, and there is no doubt that Australians love to watch it but 5 days at a time might be a little to much for the average Aussie it seems in the heat of the day.
And it seems the backers are also feeling the fear and looking to find new ways to hook people.  Cricket Australia tried something different in Adelaide with day-night cricket and it has had a lift in attendance at the recent test in Adelaide which drew 123,000 people into the stadium over three days, higher than any other non-ashes test in Adelaide, and served Channel Nine with strong ratings.
As we head into the season where cricket is at its strongest, tell us, do you still watch the test matches? Do you think the format needs to change?
Comments