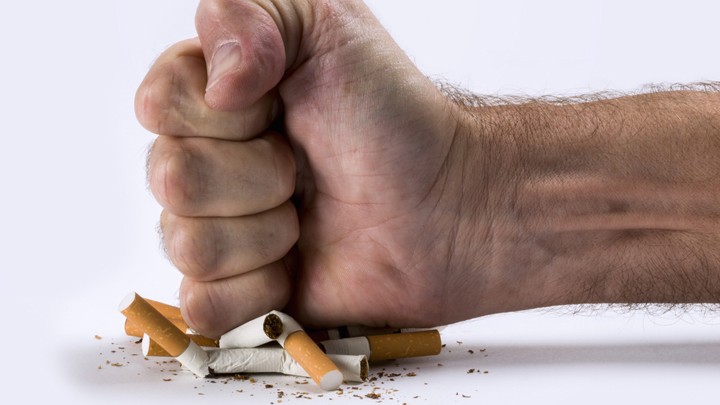 Think about it: if everyone in Australia stopped smoking and drinking, there would be no revenue from the taxes on these items. Shops would go broke and the healthcare system would see a lot fewer patients. So has this been the Government's plan all along, especially when it comes to smokers?
It's no secret that the tax on cigarettes is a revenue-raising exercise, however today has been an interesting insight into why it isn't exactly on the agenda to reduce smoking numbers, but instead to increase the price of a pack for smokers.
Speculation is mounting that increasing the excise on cigarettes is part of the government's Budget plan. Despite Labor's plan earlier this year to push up the price of cigarettes to $40 over the next four years being criticised by Tony Abbott as a "workers' tax", it seems the current Government likes the idea. 
"We have very high tobacco taxes, but we also have found, as a Minister for Health in the Howard Government … one of the most significant ways of reducing health costs is to reduce the number of smokers," Christopher Pyne told Channel Nine.
"It makes a direct impact on the cost to health on the rest of the community".
So why then would the Government want to increase the cost of cigarettes again when they know people will smoke them?
Mr Pyne refused to reveal whether or not increased tobacco taxes would be announced in the Budget, but hinted any excise hikes would be smaller than those proposed by Labor. 
Finance Minister Mathias Cormann also wouldn't rule out increasing taxes on cigarettes today.
"I'm not going to go into specific measures in the Budget," he told Sky News.
"The Budget will be delivered on the third of May but what I can say is that our focus has been on strengthening growth, creating more jobs, and as such our focus has been on improving the way we raise the necessary revenue for government, not on increasing the overall tax burden in the economy."
"Because what we are seeking to do is by improving our tax mix, by making our tax system more growth friendly."
Labor MP Anthony Albanese told Today the government was acting as if it was the opposition.
"Poor old Christopher doesn't realise that he's the government," he said, reports News Corp.
"Every time you get asked a question you talk about Labor".
Shadow treasurer Chris Bowen told ABC TV, "I note that the government, after having complained about our policy has now … pretty clearly indicated they'll be in the same space on election day", referring to how the party in power seems to be borrowing ideas, namely cigarette tax, from Labor.
We'll have to wait and see what the Budget holds, but it could be bad news for smokers.
Tell us, do you think the Government truly wants smokers to quit? Should there be more ads aimed at helping people quit, rather than dissuading them through measures that benefit the Government's back pocket?
Comments