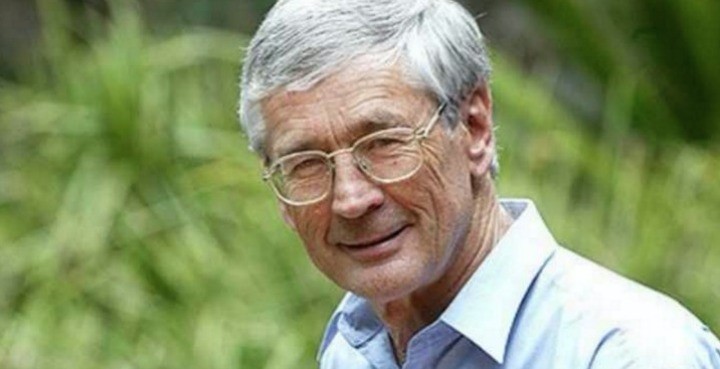 Dick Smith is worried about the future of Australia. The much-loved philanthropist has given his honest opinions about climate change, politics and the collapse of his former retail store.
When Dick Smith started his electronics store, he and his wife had only $610 together. However, in 1982 Dick Smith sold what was a profitable business for $22 million. Dick says this pay-out allowed him to pursue his passions for the environment, and contribute more to charity.
This year's collapse of Dick Smith electronics is still a source of sadness for this Aussie icon, though. "The merchant bank or whatever the people call themselves bought Dick Smith from Woolworths for $90 million, which it was properly valued at, and then floated it 18 months later for something like $500 million", Dick explained.
"I just couldn't see how that could be legal, how that could be proper, how that could be moral. The people who invested in it lost most of their money. That disappointed me greatly because it just didn't seem the right thing to do".
Without Dick Smith electronics, the man himself has been able to pursue more personal passions, though. Dick Smith told the ABC he is truly worried about Australia's environment. "I can't believe that we're not completely wrecking the world", Dick explained.
Dick says he has seen environmental damage on an international scale, especially during a helicopter trip he conducted back in the 80s. "As I flew, most of the time it was in smog or smoke, the amount of clearing that was going on, the huge cities, you could just see five billion people were damaging the earth tremendously", Dick said.
The Aussie philanthropist is hopeful that change will come though. "We need a young person who says to every politician: 'Look, you can't have perpetual growth. It's impossible.' We need to live in balance". Dick has previously hinted that he may contest the Sydney seat of Mackellar, in our next federal election.
"Our present economic system is a type of Ponzi scheme, which are illegal in this country", Dick adds. "We haven't put enough aside for our pensions, so we need a huge influx of migrants to pay taxes. The problem is that when those migrants get older you'll need even more people. It's the classic non-sustainable Ponzi scheme".
Of course, it remains to be seen whether Dick will formally enter politics, but "I have been asked to stand and I am thinking about it", he has previously said. "I would only do it as an independent".
"I've never kidded myself for a second that my own successes come from my own brilliance", Dick added. "It's come because I live in this incredible society with 23 million hard working people. It's a stable society that's allowed me to do really well".
Would you like to see Dick Smith enter Aussie politics? Do you think Dick can be trusted more than our average politicians?
Comments