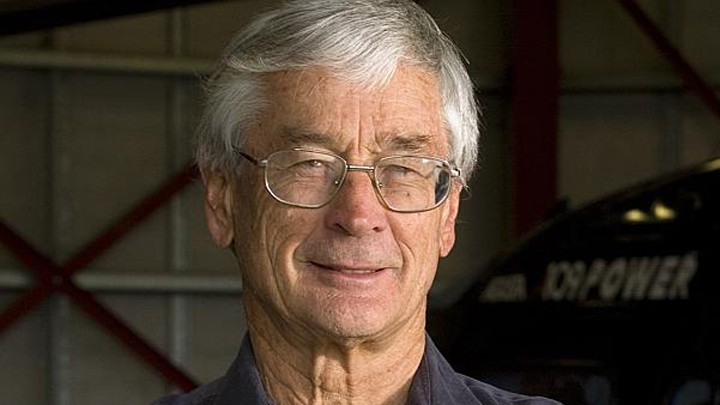 Dick Smith has taken out a newspaper advertisement reportedly urging the Liberal Party to drop Bronwyn Bishop.
The ad appeared in The Australian titled, "ATTENTION Liberal Party Preselectors for Mackellar A Message from Dick Smith".
He purchased the ad in a bid to sway 96 Liberal preselectors who will, on Saturday, determine whether the former Speaker Ms Bishop will re-contest the seat of Mackellar. Although Ms Bishop is not mentioned directly it is reportedly clear that Smith is taking aim at her.
Dick Smith wants the Liberal Party to chose a candidate younger than Ms Bishop, 72 otherwise he will contest the seat himself as an independent.
Although the advertisement is a plea to retire Ms Bishop rather than a bid for his own candidacy. He argues that preselectors need to vote for "small Australia" rather than a future population of 50 million.
"Please select a candidate who has a view that we must change the form of growth. A growth in quality not quantity. A growth in efficiencies and removing waste, not consuming more and more and never ending population increases," the ad reads.
This anti-growth argument is highlighted by a photo of a local beach covered by people, captioned, "Avalon Beach 2050?".
"Please consider the future of our children and grandchildren when casting your vote to select the Liberal candidate for Mackellar."
"Please vote for a candidate who has the courage to admit that while our present generation has benefited from the existing form of growth, that in the future it is simply not sustainable."
"Vote for a candidate who will support the Liberal Part moving in a new direction."
In case the advertisement isn't clear enough, Dick Smith spoke to SmartCompany this morning saying, "I'll definitely be running if Bronwyn is successful."
Dick Smith ends the advert with this message, "Please reject the clearly Non-Democratic Party Machine. Don't be manipulated by the Factions."
Do you agree with Dick Smith? Would you vote for him?
Comments