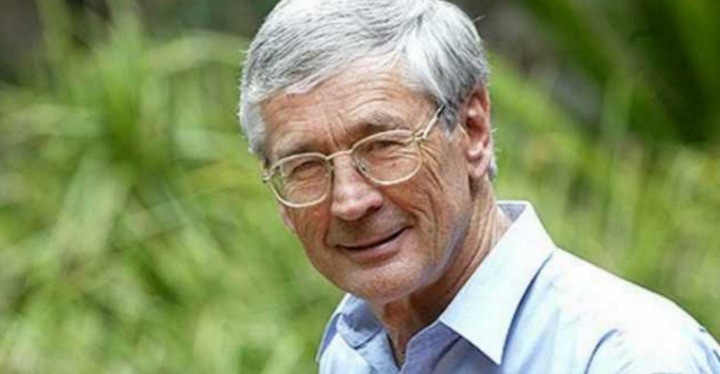 When travelling through India by train, Dick Smith passed a homeless family living under a bridge. Their little daughter wore scarcely more than a pink bracelet. While most travellers would accept this as a grim reality, Dick Smith vowed to find the little girl again and help her, even in a country of 1.25 billion people.
Dick Smith enlisted the help of Australian photographers Chris and Jess Bray, offering them a blurry photo of the Indian family. The philanthropist asked Chris and Jess to find the family under that bridge, and offer whatever assistance was needed. The only other clues Chris and Jess had were a GPS location, and mention of the girl's pink bracelet.
In India, Chris and Jess relied on the six degrees of separation. They connected with a local bank manager, university professor and a series of mutual friends. They posted Dick Smith's photo online, hoping to gain more information about the girl with a pink bracelet. Eventually, they returned to that same bridge, where residents were at first mistrusting and could only speak Hindi.
The local professor helped translate, reassuring each resident under the bridge. After some time, one woman came forward claiming to be the girl's mother. She introduced Chris and Jess to a sweet, shy, young girl, who was still wearing that same pink bracelet. Her name was Divya, meaning 'divine light' in Hindi.
Divya's family were soon taken to the local bank, where an account was opened in her name. Dick Smith happily agreed to pay for new accommodation, and cover ongoing rent. There would also be enough money to pay for Divya's education, and help supplement her father's income. The entire family was given essential clothes, shoes, school supplies and tools. It was a life-changing encounter for Divya's entire community, and they were moved by this Australian stranger's generosity.
Ecstatic at Chris and Jess's success, Dick Smith wrote the following email: "It's so wonderful that the girl's family now have a chance of some definite income, and instead of having to remain under the railway bridge, to be able to get into some reasonable accommodation".
"Christmas is the time of giving and helping people", Dick Smith added. "It's so wonderful that we've been able to help this young family at Christmas time".
Can you believe that Dick Smith made this impossible dream come true? How far would you go to help a family in need? Is Dick Smith Australia's national treasure?
Comments