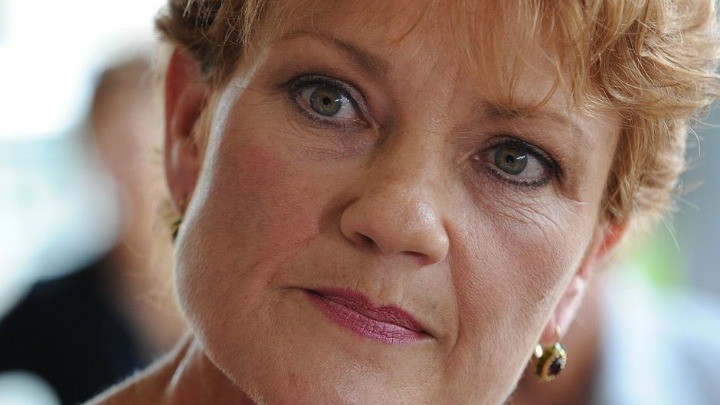 Pauline Hanson has had a renaissance of sorts. Years ago, she was ostracised for her views on immigration and religion, and now her views are accepted by more and more Australians…and it might mean she could get a seat in the Senate.
Clive Palmer's party is no more and that means his Senate seat is available in Queensland.
So why is she running again, aside from her chances of getting into the Senate? "People feel they are not being listened to," she told the Inquirer. "The Labor Party, the Liberals, the whole lot of them … they're not in tune with grassroots Australia. They talk another language."
When asked by The Australia how many times she has stood for elected office, she said "I'm not sure. This might be the 10th or 11th time", but it is her 12th campaign.
She has attempted unsuccessfully for the Senate in 2001, 2004, 2007 and 2013 while trying to get a state seat in NSW or Queensland in 2003, 2009, 2011 and 2015.
Miss Hanson is convinced she will win this time. "I keep going because our voting system is corrupt and I have been cheated," she says. "I am hoping this time it will be different."
"Don't shut me down by calling me a racist, for whatever reason," she says. "We need to debate these questions about what Islam stands for. I make no apology for it. We need to know what's going on. Let people have their say."
In a post to her Facebook page on 19th May, Miss Hanson said, "In 45 days, Australia will go to the polls to elect the 45th Federal Parliament. In 45 days, our national borders will again be tested by illegal, economic migrants, arriving by boat from Indonesia.
There are thousands of them waiting in Indonesia on the outcome of this next election.
Bill Shorten talks tough on illegal boat arrivals, yet 25 of his candidates have now said they would welcome refugees by boat to Australia.
In fact, Labor have indicated they will increase the intake of refugees to 27,000 if elected. That's almost double our current intake.
Behind the scenes, Labor are also closely looking at preference deals with the Greens who have promised to increase refugee numbers to 50,000 if they help Labor form Government.
Increasing refugee numbers to Australia will create economic mayhem.
STOP THE BOATS & STOP BRINGING MUSLIM REFUGEES TO AUSTRALIA".
Time will tell what the people will decide. Tell us: should Pauline Hanson get a Senate seat?
Comments