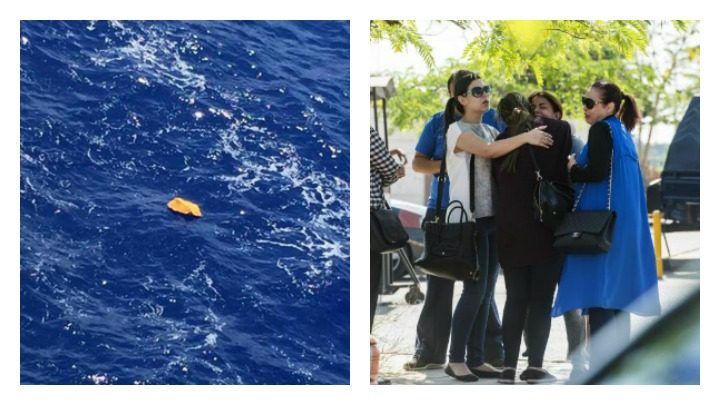 Officials who earlier said they had found the wreckage of EgyptAir flight MS804 have no backtracked on those claims, causing further pain and confusion for the families of those on board.
EgyptAir announced a few hours ago that the wreckage of the plane had been found in the Mediterranean Sea, but these claims were disputed by Greek officials looking into the matter.
One matter that is agreed on is that the plane could have been downed by an act of terror.
Egypt's aviation minister Sherif Fathy says terrorism was more likely than technical failure to be the cause of the crash.
"The possibility of having a terror attack is higher than the possibility of having a technical [problem]," he said at a press conference.
The plane dropped off the radar yesterday afternoon (local time) just after it left Greek airspace with 66 people on board.
Greek Defence Minister Panos Kammenos said the plane fell 22,000 feet and swerved sharply twice in Egyptian airspace before it disappeared from radar screens.
The pilot sent out a distress signal two hours after it disappeared from contact and an hour after it was supposed to have landed.
EgyptAir vice chairman Ahmed Adel said the search and rescue operation was turning into a recovery mission.
"Our main concern right now is taking care of the family and friends of all those who perished," he told CNN.
Distraught families of those on board are trying to comes to terms with what has happened, with many understandably struggling to comprehend what has happened.
The identities of those on board are slowly being released, with reports that two babies and one young child were on the flight.
A highly-regarded British geologist who had just become a father for the second time two weeks ago also perished.
Share your thoughts and messages of support in the comments.
Comments