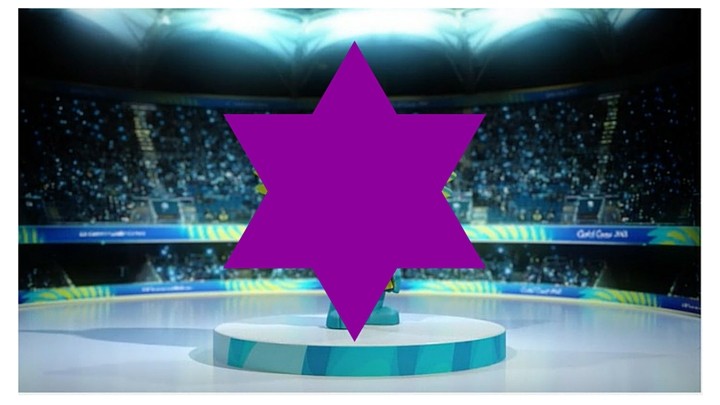 The 21st Commonwealth Games will be held on the Gold Coast in 2018 and with preparations heating up the games' official mascot has been revealed in a live spectacle at Burleigh Beach.
Borobi the surfing koala was winched down onto the beach from a helicopter and greeted by hundreds of cheering spectators and former professional surfer Mark Occhilupo.
According to folklore, as a child Borabi was constantly told koalas couldn't surf but he didn't listen and now he's living his dream as a master of the ocean and the waves.
He has received mixed reactions from people with some saying they love the cute blue koala and his surfing lifestyle.
Others though were a little more skeptical.
Borobi the surfing koala is the 2018 Commonwealth Games Mascot… Makes elegant entrance at Gold Coast. #9Today https://t.co/VZ01RgPDtM

— The Today Show (@TheTodayShow) April 3, 2016
"Exactly how is a blue koala a representation of Australia?" asked one observer.
"That red nose makes him look like he has a sinus problem," responded another.
Borobi was chosen out of more than 4,000 entries into a design competition for the official mascot and is said to be "determined", "a warrior" and a "little champion", not to mention "tenacious", "energetic" and "up for a challenge".
He was created by Brisbane school teacher Merrilyn Krohn, who explained a little bit about the the koala's personality to Sunrise.
"He was only born with one thumb so he knew he was special," she said.
"He couldn't climb the trees properly because of his missing thumb but he saw all the surfers. He wanted to go and have a try at surfing.
"So as he went out, did a lot of surfing, he dipped in the ocean and that's changed his grey into blue."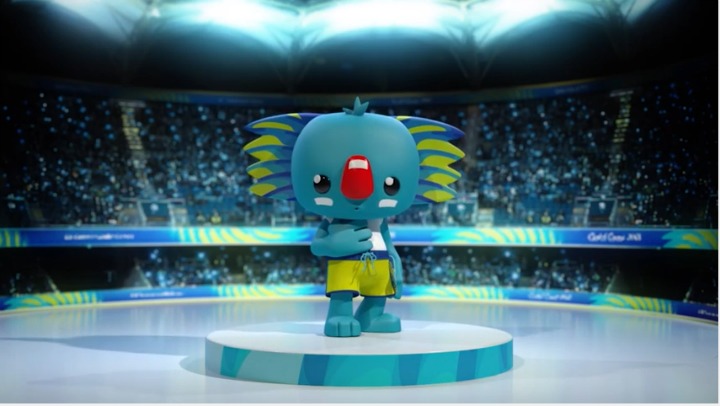 Borobi's hands feature indigenous designs and his name is from the local Yugambeh language.
Today marks two years until the Games begin.
What do you think about Borobi?
Do you love or hate this mascot? Is it a good representation of Australia?
Comments