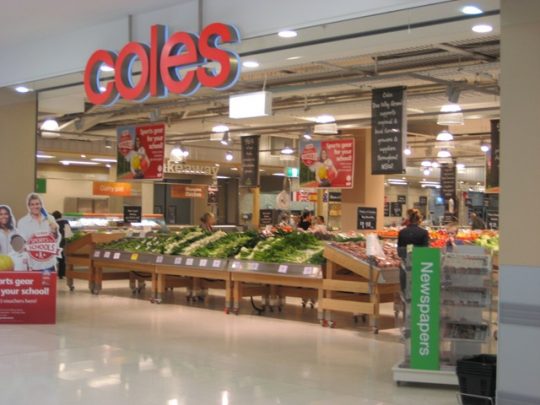 In an effort to head off competition from overseas players like Amazon Fresh , Coles is trialling its first-ever standalone online store.
Dubbed a 'dark store', which essentially is a large retail facility that resembles a conventional supermarket but is not open to the public, and is only used to fulfil orders that have been placed online, Coles says it is all part of its strategy to head off the threat.
"We don't want to leave you with the impression that we're being tardy. [But] we are a completely different market to the rest of the world," Coles boss John Durkan says.
He says that outside relatively small hubs, it is still very convenient to do your grocery shopping in Australia because "the density of population and geography allows most people to get to stores very quickly, park, do their shopping and leave".
The idea of the 'dark store' is to test if Coles could become more efficient at handling online orders by not interrupting story staff with picking stock off the shelves for those customers.
The flagship online-only store was first opened in Melbourne in April and Durkan predicts a further two stores will open in the next two to three years.
This move by Coles comes almost two years after Woolworths opened its first dedicated online store in the Sydney suburb of Mascot.
Durkan says Coles will do whatever it takes to secure its marketshare, even if it involves further damaging price wars, and consumers have already seen drops in products described by the supermarket giant as 'hero products' — tissues, toothpaste and rice.
Have you ever done your grocery shopping online? What are the biggest challenges you face when buying groceries?
Comments