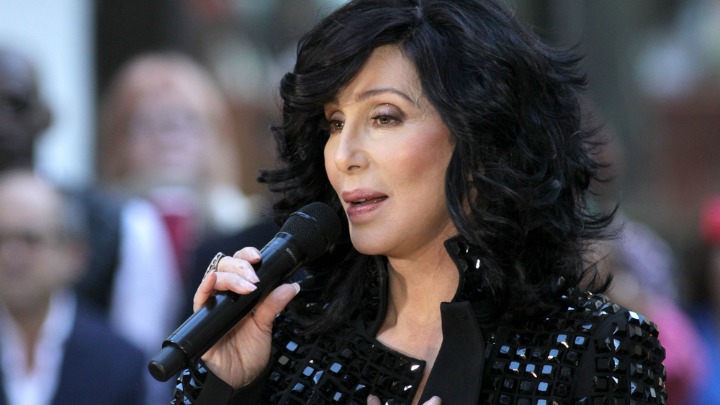 Singer and actress Cher took to Twitter overnight, giving Australian former prime minister Tony Abbott an absolute bollocking.
However, it turns out the 70-year-old unleashed on the former PM by accident, mistaking him for the man who famously led the United Kingdom Independence Party and orchestrated Brexit, Nigel Farage.
In a photograph of Abbott standing next to the UK's newly appointed foreign minister Boris Johnson, the Pop Goddess went into an all caps rant about the two men.
"IN THE US THEY'D BE TWIDDLE DUMB & TWIDDLE DUMBER. IN UK… THEY'RE TWIDDLE TOSSER & TWIDDLE W***ER" she tweeted to her 3 million-plus followers.
@BigDollarRich IN🇺🇸…THEY'D BE TWIDDLE DUMB & TWIDDLE DUMBER‼️
IN UK…THEY'RE TWIDDLE TOSSER & TWIDDLE WANKER‼️ pic.twitter.com/nQUg4LKH7k

— Cher (@cher) July 14, 2016
Of course it wasn't long before someone pointed out that Cher had got Tony Abbott and Nigel Farage confused.
Cher then took to Twitter again to make an all caps apology for the mix up, acknowledging she had little familiarity with the former Australian PM.
It appears Cher has some very strong views about Boris Johnson. Earlier in the week she described the former mayor of London as a "f***ing idiot who lied to the British people and didn't have the b***s to lead them once the 'leave' vote won".
Have you ever mistakenly taken your anger out on the wrong person? Do you think Cher's online abuse is justified?
Comments