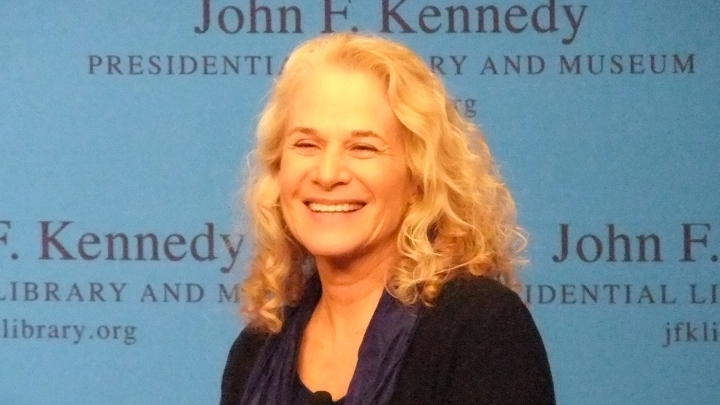 It has been almost thirty years since musician Carole King appeared on London's Hyde Park stage but that dry spell has finally been broken.
Being introduced on stage by the amazing Sir Elton John and the wonderful Tom Hanks, Carole took the stage to a thunderous ovation from the sellout crowd and told them "So this is what 74 looks like. I'm old and embracing it." Carole looked stunning wearing a sequined top with black trousers.
The multi-Grammy award winner once performed her 1971 ground-breaking album Tapestry in full. It was the amazing power of her music that kept that album at the top of the charts for 15 weeks and selling more than 25 million copies.
In the video message that Sir Elton John recorded for the into he stated: "I can't thank Carole King enough, because, without her, I would never have wanted to write songs." Which is an amazing testament to how Carole's music affected so many? Tom Hanks added, "There wasn't a woman on the planet Earth… sometimes your mom… who didn't take Tapestry to their heart".
The smile that Carole wore on stage was almost as big as the career that she carved out for herself. Outside of music, she has been an actor with her most popular part of a music store owner in the hit show The Gilmore Girls in which her hit song Where You Lead(I Will Follow) was also used as the theme.
It is the perfect time to re-introduce yourself to the magic that is Carole King. A true role model for musicians and beautiful over 60s everywhere.
What is your favourite Carole King song? Have you ever had the chance to see her in concert? What was it like?
Comments