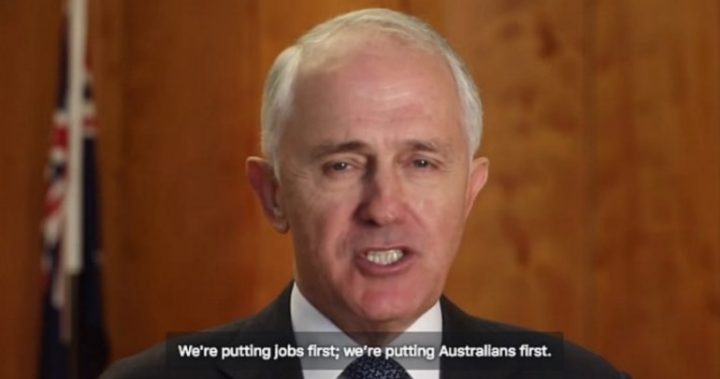 It's been less than a day since Prime Minister Malcolm Turnbull announced the Government was abolishing the 457 visa and the repercussions are slowly being realised.
The 457 visa was being used by foreigners who met the now-defunct Skilled Occupations List (SOL) to work and live in Australia, with an option for full Residency at the end.
Now, the list has been drastically trimmed down and foreign workers will have to meet stricter guidelines to be eligible to work in Australia under a new version of the visa.
While there are more than 200 jobs currently on the SOL, the government plans to cut at least 180 jobs from the list.
The move is being hailed as a win for Aussie workers who are struggling to find employment in a competitive jobs market.
Some of those jobs no longer eligible under the new visa include: actors; pilots, butchers, flight attendants, futures traders; jockeys, emergency service workers, radio journalists, web developers, dental therapist and more.
The Department of Immigration released the full list here.
Making the announcement on his Facebook page yesterday afternoon, Turnbull said "Australian workers must have priority for Australian jobs".
Read more: Government abolishes 457 visas for foreign workers
He said the new visa will focus on sending workers to regional parts of the country and that strict requirements around "better English language proficiency" will be implemented.
What do you think of the decision to scrap the 457 visa? Was it the right move or not?
Comments