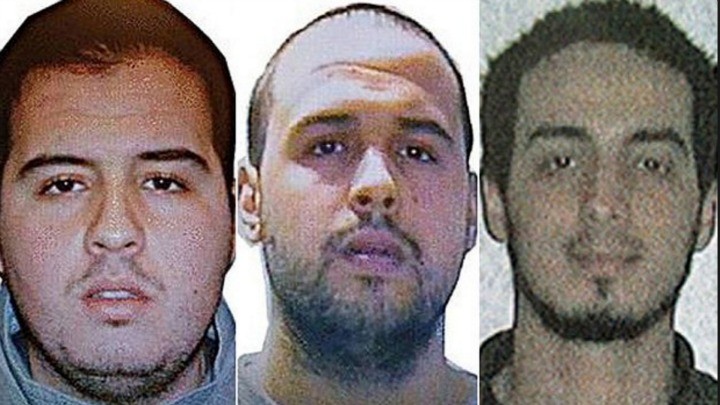 Police in Brussels have discovered a suicide note and will left behind by bomber Ibrahim El Bakraoui in a garbage bin.
The note was written on a laptop and was found in a bin near the airport where Bakraoui blew himself up, killing scores of people and injuring even more.
Police have released excerpts of the note which say: "in a rush … I don't know what to do, hunted everywhere, no longer safe" and "I don't want to end up in a cell next to him".
The 'him' in the note is believed to be a reference to Paris attacks suspect Salah Abdeslam, who is reportedly linked to Bakraoui, and who is in custody in Belgium after being captured last week.
Ibrahim El Bakraoui, 29, and his brother Khalid El Bakraoui, 27, have been named as the bombers at the airport and the metro train station, while a third suspect, known as 'the man in white' remains at large.
As information about the bombers continues to surface it has been revealed that Ibrahim was deported last year from Turkey after being detained near the Turkish-Syrian border and sent back to Brussels.
Belgium has been accused of ignoring the warning signs and failing to acknowledge that he was a militant fighter.
Speaking about the bombing yesterday, Malcolm Turnbull said Europe was failing to protect its citizens due to lax border rules and protection.
"The attacks are an unfortunate reminder of the current challenges facing Europe, where violent Islamist extremism appears to have reached a crisis point," he told the Lowy Institute.
He also said European governments were effectively contributing to violence and terrorism because of their lack of control over borders and refugee migration.
Do you think Malcolm Turnbull is right about this issue?
Do you think terrorism can be stopped? Would you still go to Europe or does this make you want to stay away?
Comments