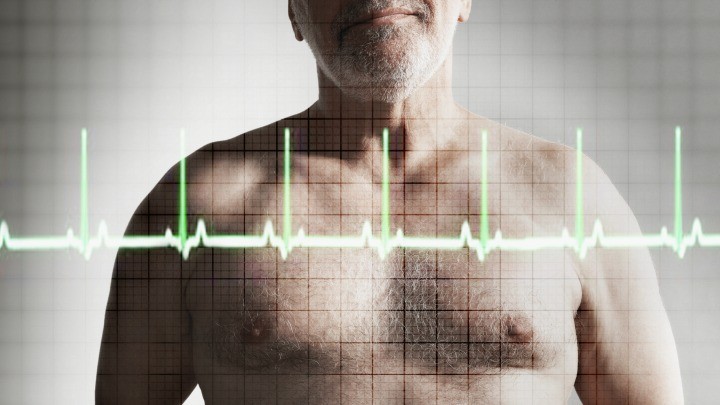 A breast cancer charity in Argentina has cleverly avoided obscenity censorship protocols deployed by social media sites by using man boobs.
Movimiento Ayuda Cancer de Mama (MACMA) — also known as the Breast Cancer Help Movement — worked with the creative agency David to come up with the unique idea to get the message across without breaching the censorship protocols used by social media.
"It's hard to get women over 25 to examine their breasts regularly to prevent breast cancer," says Joaquin Cubria, David general creative director. "But it isn't hard to make them check their phones every five minutes. Therefore we decided to get them on [social media]."
But with censorship preventing women's breasts, specifically nipples, from being shown, how do you accurately show women how to check for lumps without really showing them checking for lumps? Like, on real boobs.
You use man boobs… Thank goodness for man boobs!
While men don't have the exact same mammary glands, their appearance is quite similar to that of a woman's breasts.
The result might resemble some sort of unusual comedy, but the information and graphical representation reminds women to not only check themselves regularly but it shows them how to do it.
Social media has been quick to embrace the creativity of the campaign with #ManBoobs4Boobs gaining traction. In Australia breast cancer is the most common cancer in women and the second most common cancer to cause death in women.
What do you think of this clever advertising campaign?
Australian women aged 50-74 are eligible for free breast screenings every two years. Click here to book yours.
Comments