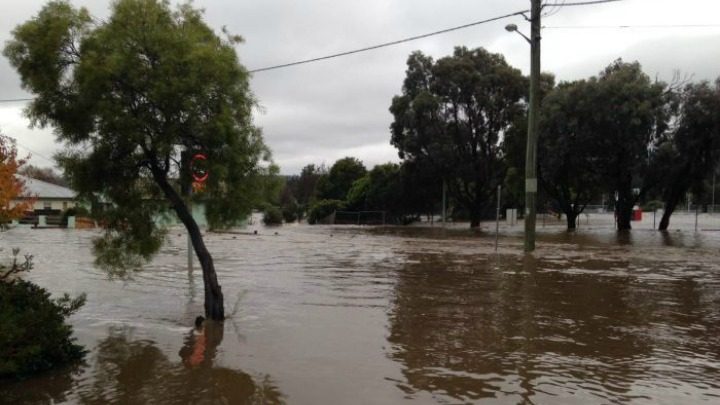 In breaking news this morning, five people are now missing in the flood waters across the country with three already confirmed dead.
Police are expected to resume their search for an elderly couple missing in Tasmania after their car was swept up in the water yesterday morning.
Flood waters are continuing to wreck havoc across the country this morning as rescue workers search for three people who are still missing.
The search for a man who jumped off the rocks and into the waves at Bondi Beach yesterday afternoon is expected to resume, with surf lifesavers holding onto hope they will find him.
After a number of properties were swept away by the ocean water on Sydney's coastline, it has been revealed that one woman sadly lost her mother's and dog's ashes which were buried in her yard facing the water.
The woman appeared on Channel 7 where she tearfully told presenters what had happened.
"My mother was in an urn in the garden along with my beautiful dog who passed away recently," she said.
"I would go and talk to them regularly and they're gone."
A number of homes in the same area are now under intense pressure from the fierce ocean water, with fears many of them are about to crack in two due to the ferocious waves.
Meanwhile, evacuation centres have been set up in Tasmania where residents have been forced to flee their homes as water engulfs the streets in part of the state.
Starts at Sixty will continue to update this story as it develops throughout the day.
Have you or anyone you know been affected by the floods? Do you have a message of support for all those affected?
Comments