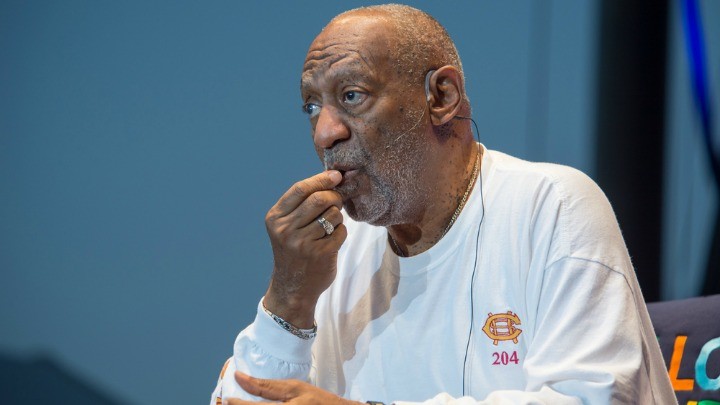 He has been accused by more than 40 women of sexual assault and faced a "trial by media" because the alleged crimes are out of date and therefore beyond the statue of limitations, and now Bill Cosby has filed a lawsuit seeking damages for "emotional distress".
The BBC reports that Cosby filed a countersuit after seven of his accusers took him to court for damages; he says the women have lied for financial gain and have caused him emotional distress by tarnishing his reputation.
Cosby described the women's accusations about him as "nothing more than an opportunistic attempt to extract financial gain" from him. How much money he is seeking is unknown.
The Cosby Show star has repeatedly denied the accusations and has never been criminally charged. Most of the incidents occurred too long ago for the actor to be criminally charged.
The accusers say Cosby gave them alcohol, drugged them and sexually assaulted them. Cosby admitted in a deposition that he obtained and gave women the sedatives Quaaludes, but that the women took them willingly.
Cosby's lawsuit contends that the women "engaged in a campaign to assassinate" his reputation and character.
Since almost 50 women have come forward with claims of sexual misconduct, many stars and institutions such as Boston University and Disney theme parks have distanced themselves from the actor. Even his close friend Whoopi Goldberg was forced to admit "It looks bad, Bill."
Netflix and NBC also dropped plans to develop television projects with him.
A lawyer representing the women said Mr Cosby's action "stinks of retaliation".
"To suggest that these ladies – each and every one of them – got together and orchestrated a campaign against Mr Cosby is hard to fathom," said Joseph Cammarata.
Does it shock you to learn that Bill Cosby is counter-suing his accusers? What impact do you think his actions will have on the victims?
Comments