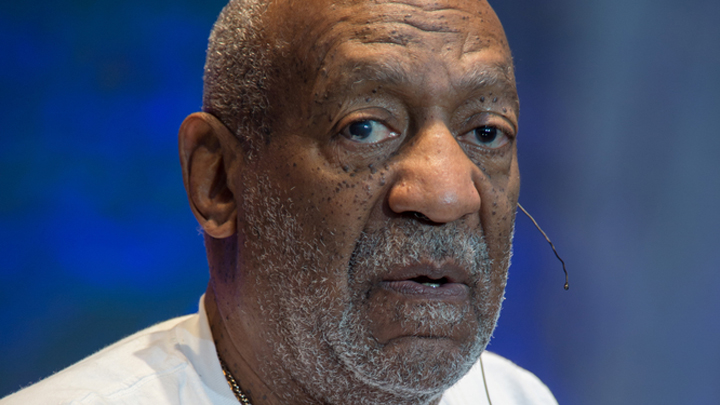 It's been over a year since comedian Hannibal Buress called out Bill Cosby, leading to over 50 women coming forward with stories of long-time sexual abuse and assault from the TV star.
Now, the 78-year-old has faced his first official sexual assault charges in Pennsylvania, with Cosby's attorneys calling the criminal case "unjustified" and vowing to fight it, reports CNN.
"The charge by the Montgomery County District Attorney's Office came as no surprise, filed 12 years after the alleged incident and coming on the heels of a hotly contested election for this county's DA during which this case was made the focal point," Cosby's attorneys said in a statement released after his arraignment Wednesday. "Make no mistake, we intend to mount a vigorous defense against this unjustified charge and we expect that Mr. Cosby will be exonerated by a court of law".
Cosby faces three felony charges of aggravated indecent assault in the case, which is tied to a 2004 accusation in Montgomery County. He is being accused of drugging and sexually assaulting Andrea Constand – investigators allege that Cosby "sought to incapacitate" Constand by giving her a mix of pills and wine that made her slipping in and out of consciousness and unable to consent to sexual activity.
New evidence in the 11-year-old case "shows Cosby established a relationship with the victim after meeting her through her work associated with Temple University's women's basketball program," Montgomery County prosecutor Kevin Steele said.
"On the evening in question, Mr. Cosby urged her to take pills that he provided to her, and to drink wine, the effect of which rendered her unable to move or respond to his advances, and he committed aggravated indecent assault upon her," Steele said.
Prosecutors re-examined the original investigation in light of the new documents, reinterviewed witnesses and decided to pursue the criminal charge.
The comedian looked frail as he walked with a cane alongside his attorneys, and appeared to have difficulty seeing as he was guided to his seat.
His bail has been set at $1 million and when asked if he understood the proceedings, Cosby responded, "yes," with a smile on his face, no doubt very upsetting to his alleged victims.
Despite the enormous bail amount, Cosby posted bail and left the police station.
Constand was the first woman to come forward and publicly accuse Cosby of sexual assault. The charges filed yesterday are the first criminal charges against since the allegations arose. Despite all this and the many women who have come out and revealed they too were a victim, Cosby continues to deny any wrongdoing.
It seems like only a matter of time before the 78-year-old is in court again.
Tell us, have your thoughts on Bill Cosby dramatically changed? Do you think he will go to prison?
Comments