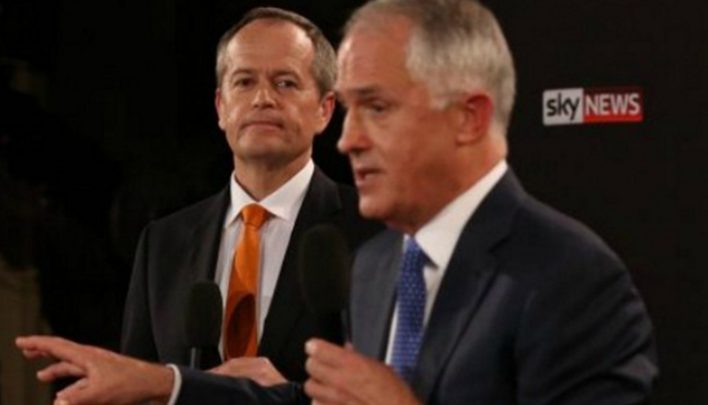 The bets are being laid for another election debate tonight so we thought we'd have some fun!
The hour long debate on ABC News 24 will be broadcast from the National Press Club in Canberra meaning anyone in Australia that is not watching The Voice can tune in, unlike the last one which was televised on Sky.
Sportsbet has one set of odds outstanding for the debate.  They have invited people to bet on the first slogan that is to be uttered by either leader.  Will it be "jobs and growth" or "putting people first".

We think they haven't gone far enough and want to know what you'd like to bet on tonight… if you were betting people that is…
Here's some suggestions to get you started…
That at least one of the pair will be wearing a "Blue tie"
That Turnbull will use the words "growth" and "Innovation" interchangeably in every second sentence.
That no-one will reference the biggest battle of the week… The State of Origin
That we'll ignore climate change… again
So let's get this started and have some fun…
Comments