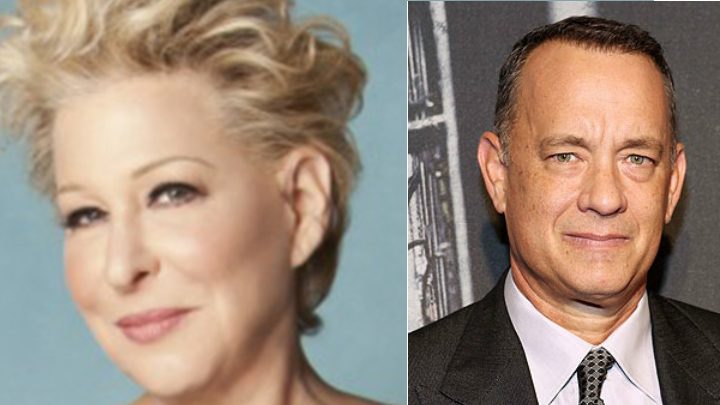 Bette Midler, and Tom Hanks have added their heartwarming tributes to late director Garry Marshall following his death on Tuesday.
The celebrated filmmaker, TV writer, and actor passed away aged 81, after suffering complications from pneumonia due to a stroke, and the sad loss has prompted an outpouring of messages from celebrities.
Bette Midler, who was directed by Garry in her 1988 hit Beaches, honours her "wonderful, hilarious, big-hearted friend", while the movie maker's Nothing In Common star Tom Hanks echoes Bette's sentiments, tweeting, "Garry Marshall was a wonderful man, hilarious, gifted in the ways of humanity and storytelling. He launched and nurtured more careers than he had shoes. Oh lord, how he will be missed."
His Keeping Up with the Steins co-star Daryl Hannah remembers Garry as "a huge bright light", and Goldie Hawn posts, "Our beloved Garry Marshall has passed. Our family will miss him so very much. RIP dear one."
Marshall worked with Goldie and her longtime partner Kurt Russell on 1987 film Overboard, and the actress' daughter, Mother's Day star Kate Hudson, has also marked the loss online, insisting, "He was more than my director, he was family."
What was your favourite Garry Marshall film or TV show?
Comments