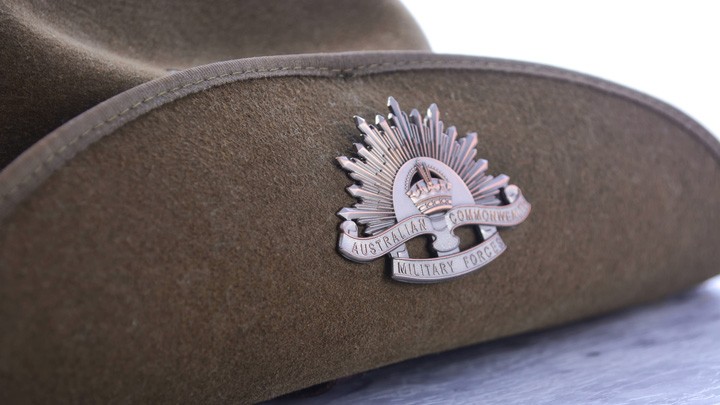 We all know ANZAC Day is a day to respect and remember those who fought for our country and made sacrifices so we could have the freedom we enjoy today. But why then, so early on the 25th of April, the day already been marred by accusations and terrorist threats?
One of the most iconic Anzac charities, Camp Gallipoli has been accused of mishandling funds and the Department of Veterans' Affairs (DVA) has stepped in to investigate. It's alleged the charity did not pass on fundraising money to veterans' associations RSL National and Legacy, reports the ABC.
For now, DVA has also revoked the charity's right to use the word Anzac, devastating the organisers who are staunchly defending the claims.
Camp Gallipoli organiser Chris Fox told the ABC the organisation had done nothing wrong.
"To be honest it's broken our hearts because we've just simply, as a group, tried to do the right thing and have done the right thing," he said.
"There is no substance to any of these allegations. We haven't made money to line our own pockets."
Mr Fox said the charity was clean as "the costs are audited by Price Waterhouse Coopers, there's no furphies when it comes to costs".
"In year one we broke even. There was no cash distribution made and therefore any gift to RSL and to Legacy by way of cash didn't occur.
"We just weren't able to give them the present they wanted.
"I'm sorry to the RSL and Legacy if they feel as though we should've given them some cash but hey, it's our call and we just didn't have any left over so we're sorry."
Minister for Veterans' Affairs Dan Tehan said he was "extremely concerned" about the allegations and said taking away the right to use the word"Anzac" was due to not wanting the dignity and honour associated with the term tainted.
"It would be disturbing if any company or individual tried, or gave the impression of trying, to gain a commercial advantage by the inappropriate use of the word Anzac".
A full inquiry has been called for by veterans and families.
Sadly, there's also been counter accusations against the RSL, too. They've been criticised by young soldiers for not supporting them and the RSL should revise its approach, according to a PTSD support group.
Former soldier Brent New has been treated for post traumatic stress disorder (PTSD) and told the ABC, "I believe that the RSL is more focused on pokies and alcohol … this is a common belief among my friends that have come back from Iraq and Afghanistan"
"I've never really been inclined to go to the RSL for help," he said.
"There seems to be a real disconnect between the RSL as an entity and the way veterans are, and what veterans' needs are".
This could be due to allegations the RSL is more focused on profits from alcohol and pokies
Chief Executive of NSW RSL, Glenn Kolomeitz, admitted "We need to adapt our ways and my priority is it to return the league to its core mission".
He defended booze and pokies and said "[RSL NSW] has responded to 11,000 calls for help over three years".
To compound all of this, there's also been word that heightened security in Gallipoli, Turkey, has meant numbers for the centenary commemorations have been low.
According to the Advertiser, the upped security measures have not helped boost tourist confidence with local tour operators – in fact they've done the opposite and fewer Aussies will make the journey to the site today.
Tell us, do you think all this controversy is fair on a day like today?
Comments