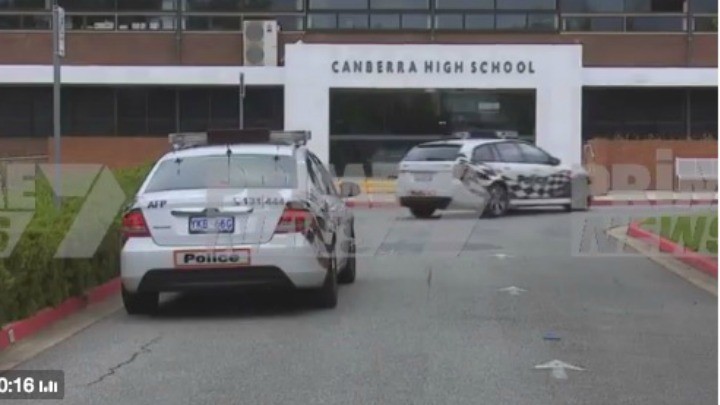 As if the first few weeks of the school year weren't disruptive enough, teachers, students and school staff across the country have had to deal with a series of bomb scares, forcing them to evacuate. Today it was another seven schools in Queensland that received the threatening call, and it follows ten from yesterday and at least nine in Sydney.
This week schools in New South Wales, Victoria, and the ACT were also threatened. Reports have emerged that the threats have now spread overseas, with evacuation occurring in New Zealand and the UK.
While police say there is no real cause for alarm, The Australian reports, and that the phone calls are a hoax, however schools can't ignore threats like this, no matter how many false alarms there may be, and the only option is to evacuate the school, taking students to school fields or nearby parks. At least one child was taken to hospital with heat exhaustion during Brisbane's sweltering heat yesterday.
Meanwhile, parents are getting angry about the lack of communication from schools and police, and are being called out of work to take their children home.
A terrorism expert told ABC radio today that the threats do not have the hallmarks of a terrorist attack – not least of all because terrorists don't usually give warnings before they attack, instead he suggesting it was someone simply "causing mischief".
Whoever is behind the bomb threats clearly has no regard for others or the time and resources they are wasting. They are achieving exactly what they set out to do: create chaos and disruption.
What's most concerning is that this whole thing could be the work of students themselves. The Age reports that police are investigating whether some of the calls received in Victoria yesterday could have originated from Nossal High School, a selective school in that state, and whether its telecommunications systems had been hacked.
Could it be a simple case of a high-school prank gone horribly wrong, or is it a coordinated effort? Either way, it's got to stop.
Are you concerned by these bomb threats that have occurred across the nation and now overseas? What worries you the most?
Comments