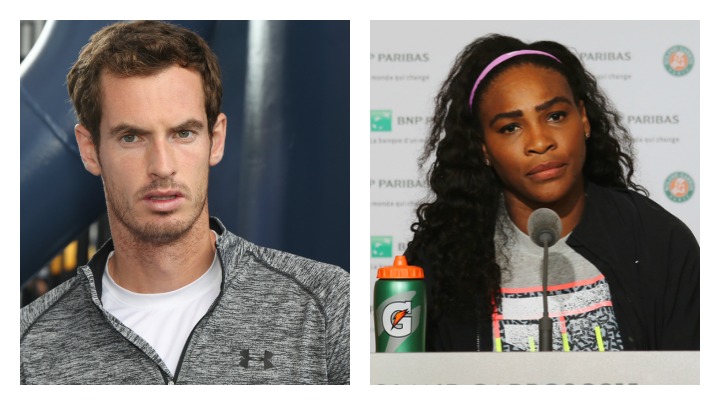 It's an age-old tradition that players have honoured for years, but Andy Murray decided against dancing with Serena Williams at the Wimbledon Ball earlier this week.
Every year the winner of the men's and women's final come together at the end of the night for a dance in the middle of the room as guests look on.
In a move that surprised many, Andy said he hadn't had nearly enough to drink to take a twirl on the floor with Serena.
"The next winners can try it again but no dance for me tonight unless I've had a few glasses of champagne. And then it's possible," he said.
"It's a nice thing to do but it never really happened this year, and I was just lucky to leave the stage in one piece."\
It's not known how Serena reacted to the rejection, but with the night marking such a monumental moment in her career many have said it's disappointing Andy chose not to celebrate with her.
It was Serena's 22 Grand Slam win, equalling her with Steffi Graf's record 22 titles.
Andy chose to spend most of his night celebrating his win at a club in London's West End, where he reportedly put down thousands of pounds on the bar tab for his friends and family.
Last year, Serena danced up a storm with Novak Djokovic with the pair shaking it to 'Night Fever' by the Bee Gees much to the crowd's delight.
Who knows… Maybe Andy was just too nervous to dance in front of such a big crowd, but should he have made the effort anyway?
What do you think?
Comments