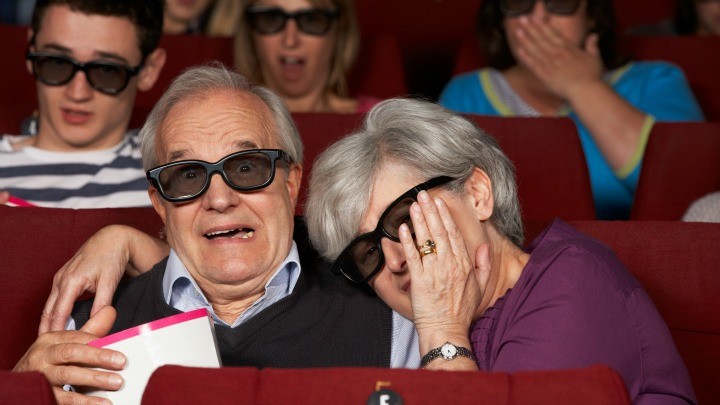 If you're planning on watching any of 2016's blockbuster movies with your grandchildren and loved ones, it will pay to do some research first. This year is seeing hefty ticket prices, and sneaky additional fees at the cinema, although there is some good news for over 60s.
Some major cinemas are reportedly charging upwards of $1.20 per ticket for online bookings, with fees as high as $5 per ticket for premium seats. Considering the average Australia movie ticket already costs around $20, these sneaky fees add up.
A Labor minister in New South Wales has described these booking fees as a "rort", and believes there is no way it costs cinemas $1.20 to process each ticket online.
"I think the booking fee is unfair and excessive and it's the movie chains giving themselves a cash advance on every ticket they sell. They get the money whether you show up or not", MP Walt Secord said.
Consumer advocacy group Choice has advised movie-goers to shop around, and perhaps buy their tickets at the box office personally.
"As a consumer you need to ask yourself if it's worth coughing up these booking fees to cinemas and working out whether there is any value in them", said spokesman Tom Godfrey.
The good news is that over 60s can take advantage of some excellent deals and discounts. Event Cinemas, Greater Union and BCC each offer movie tickets for $8.50, as part of their Cine Buzz for Seniors club.
It's free to join the club online, and there are other advantages too. Cine Buzz senior members can access morning tea screenings, earn points on every movie with the 6th being free, and receive other special offers. You can find out more at this link HERE. 
How do you keep a visit to the movies affordable? Do you think online booking fees are unfair?